The modern beard trends require delicate treatment. To maintain a neat and shaped beard, besides various cosmetic means like oils and balms, you need instruments to cut and shape your facial hair. If you are not a professional barber, it will be hard for you to use scissors and shaving knife. That is why you need gadgets like trimmers that are very popular nowadays. Let's discuss how to choose them and define the top 3 best trimmers on the market.
Why do we need trimmers?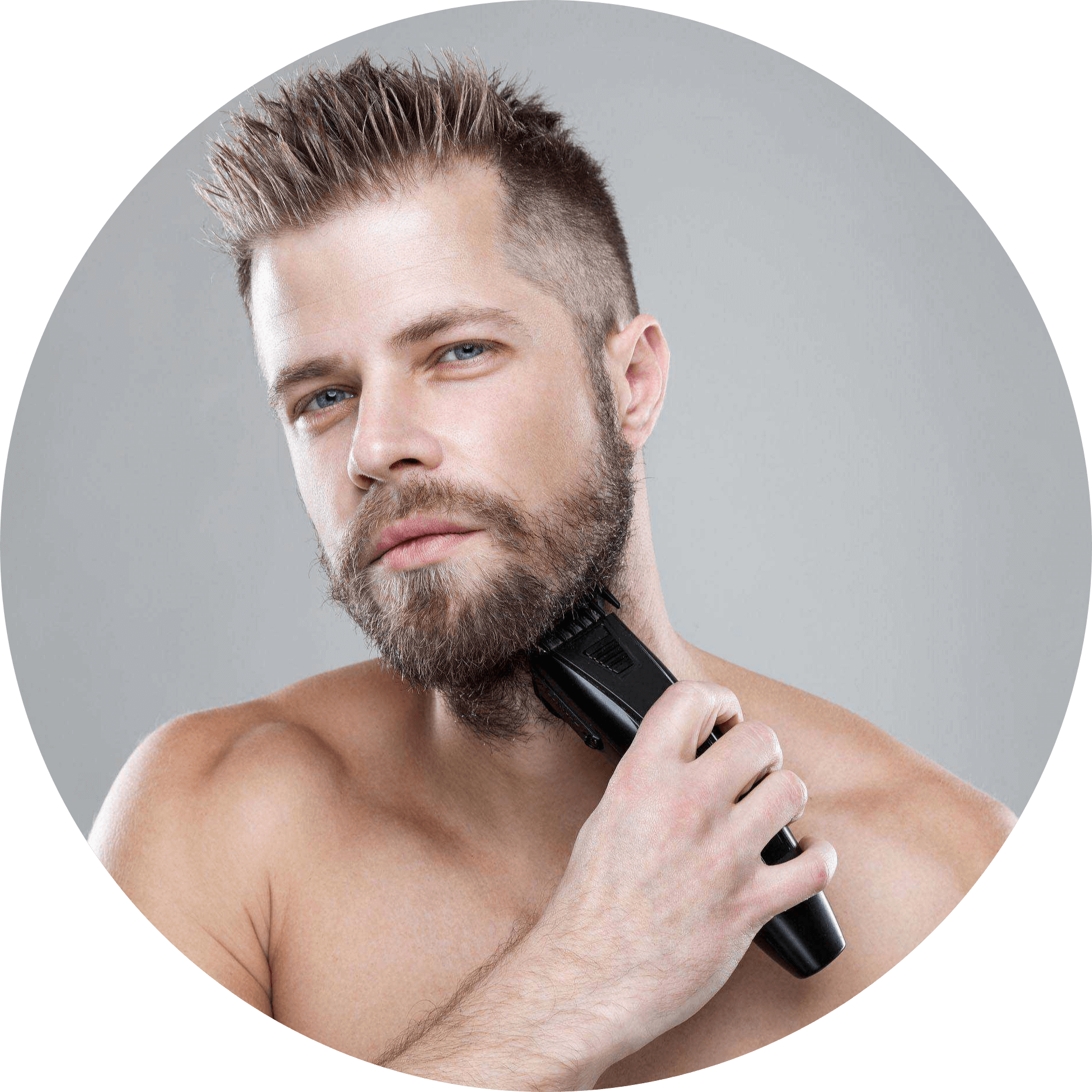 Trimmer is the best solution if you need your beard shaped and neat. It helps you to correct the length of facial hair with ease. This device is entirely safe and easy to handle. That is why it has gained popularity not only among people who prefer shaving on their own at home but among professional barbers as well.
First, you should decide if you need a trimmer at all. If you like to travel and create creative haircuts, then the trimmer is undoubtedly the best choice for you. It is a light and mobile gadget. It will accompany you wherever you are. Thanks to it, you can avoid visiting barbershops, thereby killing two birds with one stone: you save money and personal time.
What type of trimmer is the best?
There are several essential features that you should take into account choosing a trimmer for your needs. If you are aware of these details, you will purchase a device that will meet your objectives and will not disappoint you.
1. Power type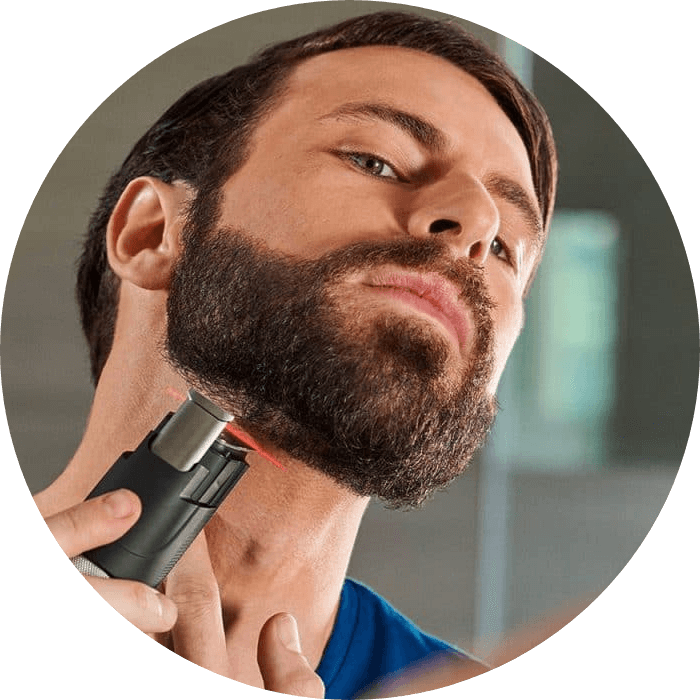 There are three types of power for trimmers: with only a battery, with cord, and combined. Models with a rechargeable battery are handy for travel and business trips, as they are light and do not need an often charge. The working time of the battery is about an hour, depending on the type of model.
Trimmers with cord are more professional; That is why barbershops use them actively. Models of this type are more massive due to advanced functionality.
The combined type is quite multifunctional as it has two sources of power.
Therefore, we recommend choosing the power source of your trimmer in the first place. After, decide which other features are more suitable for you.
2. Blade materials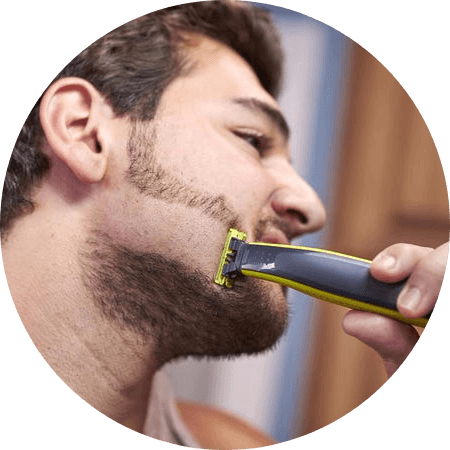 There are various types of trimmer blades: durable plastic, stainless steel, titanium, ceramics. As well as combined materials, for example, ceramic + titanium, or stainless steel coated with titanium. We recommend choosing any type of blades except plastic ones. It will give you a guarantee in the long-term use of the device and its high efficiency. Your trimmer will perform the most precise and elegant cut without defects.
3. The number of nozzles and additional features
Pay attention to this component. A large number of various nozzles will significantly expand the functionality of your trimmer. Types of nozzles can be both classic and with a creative bias, for non-standard beard modeling.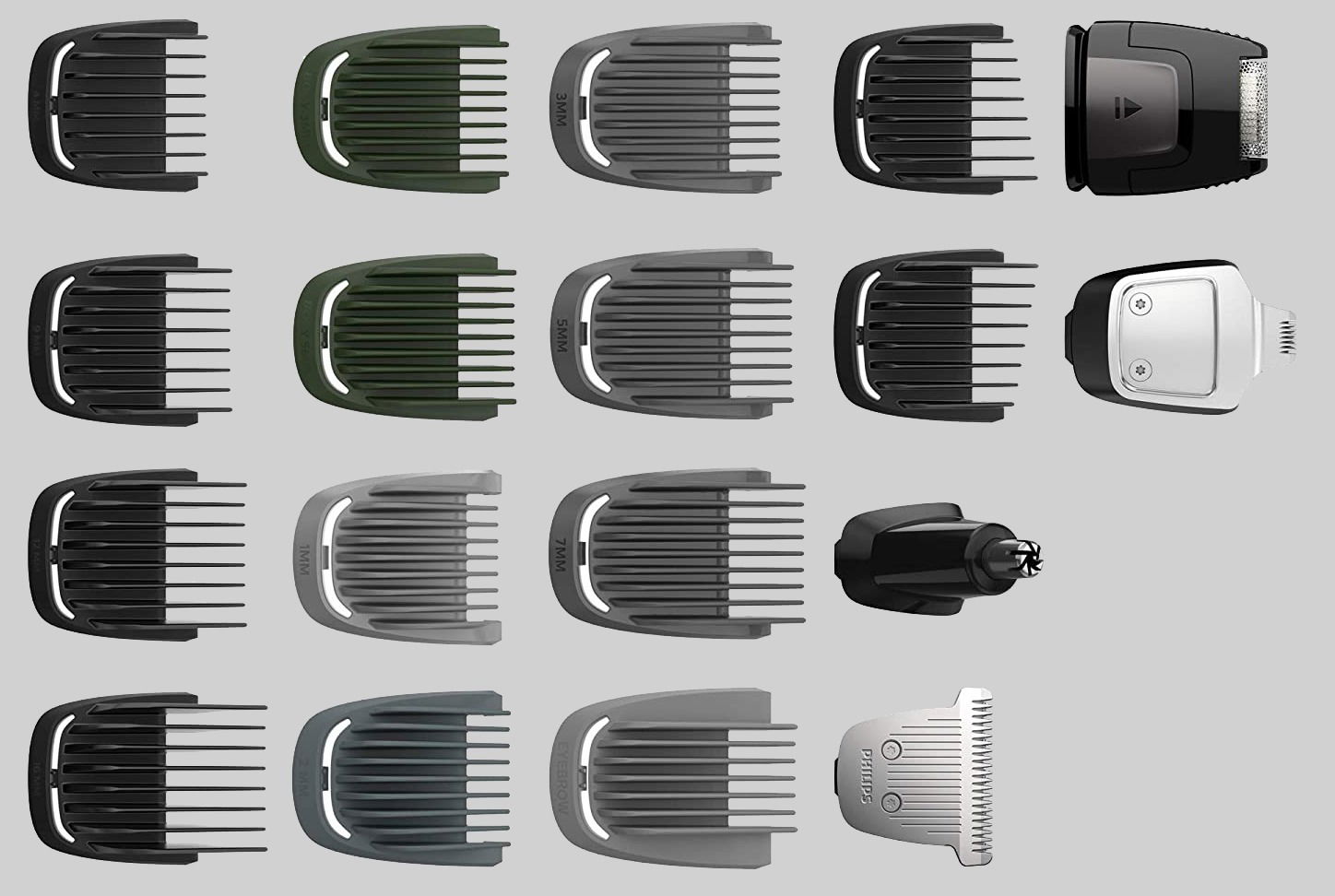 Moreover, there are also nozzles designed to correct thick eyebrows, to remove hair in the nose and ears. In some advanced trimmer models, only one nozzle is used, which replaces all others with its functionality. Such trimmers can regulate the length and depth of the cut.
4. Design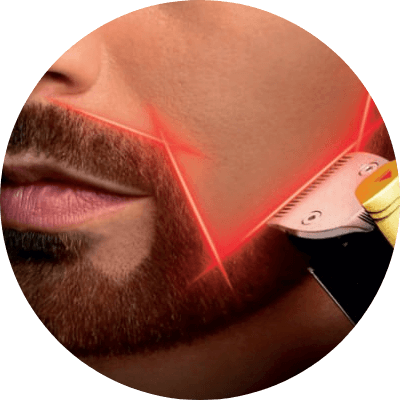 First of all, we mean the ergonomy of its shape, not only its visual side, because a trimmer should be functional and convenient. In this case, choose trimmers that fit comfortably in your hand, do not cause discomfort, and do not slip. The shape of the device should be anatomically compatible with your palm. The ideal trimmer has a functional arrangement of all the necessary buttons.
The best modern trimmers have some additional functions that allow you to use the trimmer with maximum comfort, for example:
Backlight indicator;

Rotating cord;

Blade length and depth adjuster;

The feature of hair vacuum absorption;

Water protection;

LED display on the panel of the case;

Self-sharpening knives;

Floating head.
In addition to these features, pay attention to such details: the blades should have a minimum distance between the teeth. Such blades perfectly capture short hairs. If you have a thick and stiff beard, then you need a powerful device with high technical characteristics.
Price on trimmers may vary. However, note that even some cheap models may meet your expectations.
How to use a trimmer and keep it clean?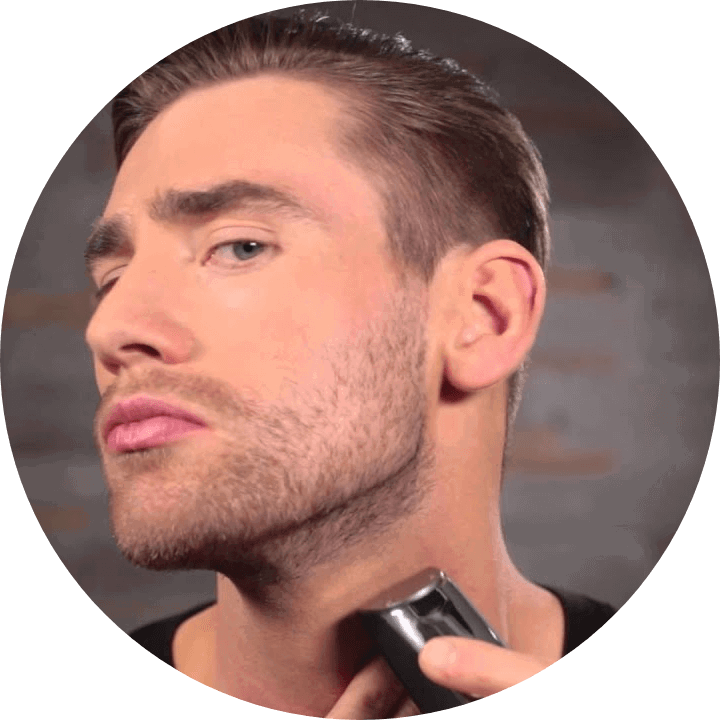 First of all, you should decide which beard style you want to have. Then, adjust the length of the blades and nozzles according to this style. Turn on the device and trim your beard. When you finish, don't forget to clean the trimmer from the hair, as it is highly significant if you want your trimmer to last long. Usually, all trimmers have a special cleansing brush that is supplied along with nozzles. If a trimmer is waterproof, it is more convenient to clean the hairs with flowing water. Moreover, if you want your steel and titanium blades to last long and be sharper, you should periodically lubricate them with oils.
Top 3 best multifunctional trimmers according to HairGC:
1. BRAUN All-in-one trimmer MGK3980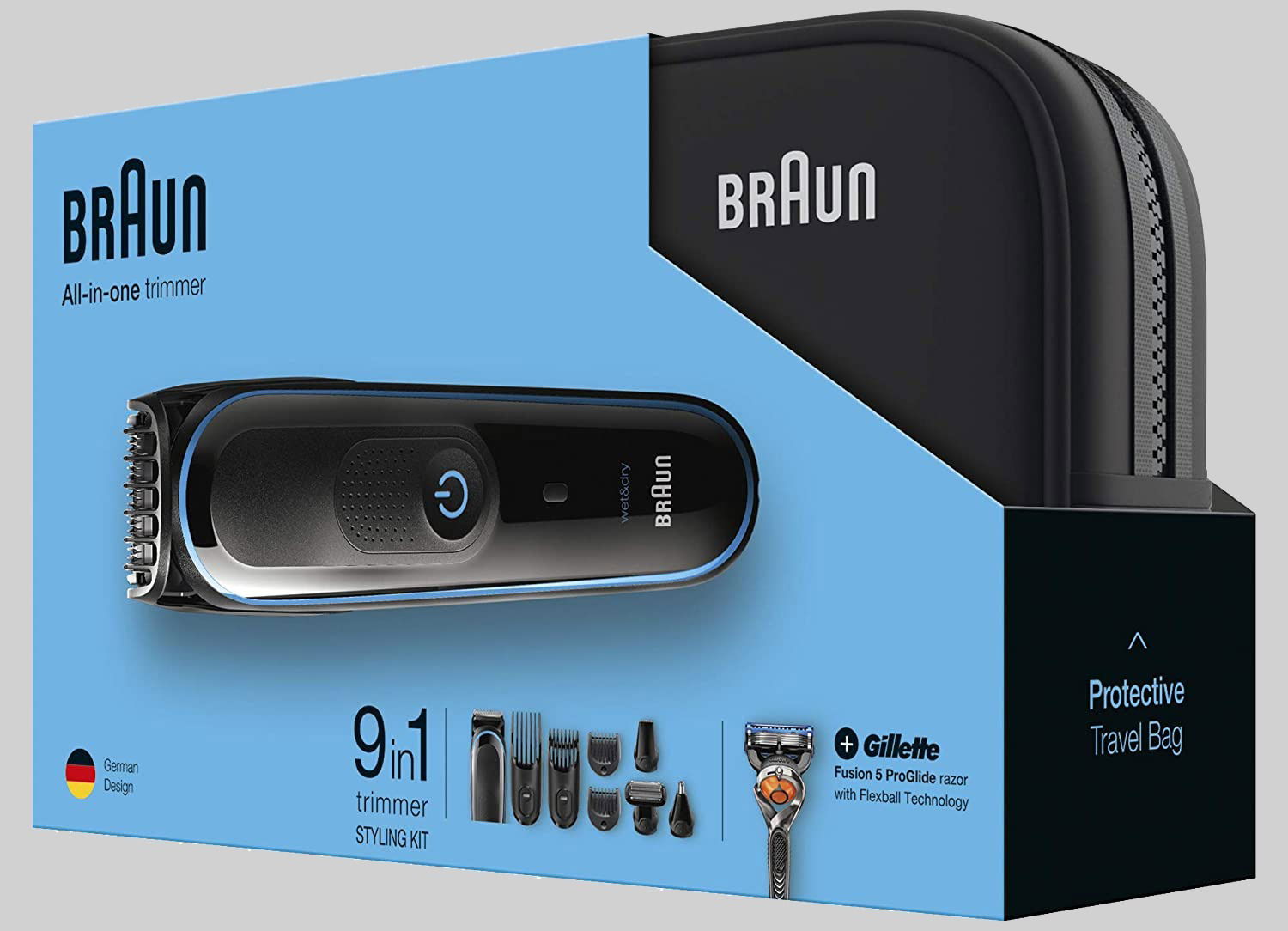 2. HATTEKER Hair Clipper and Beard Trimmer


3. PHILIPS Norelco One Blade Hybrid Electric Trimmer