If you are reading this article, this means you probably have a gray beard, or it may lack color and density. Or your beard is just perfect, but you want to change the image. Whatever is the reason why you decided to dye your beard and mustache, remember that you should do it correctly using appropriate products. Let's discuss which products are the best for beard dyeing and how to use them.
What can we use to dye a beard?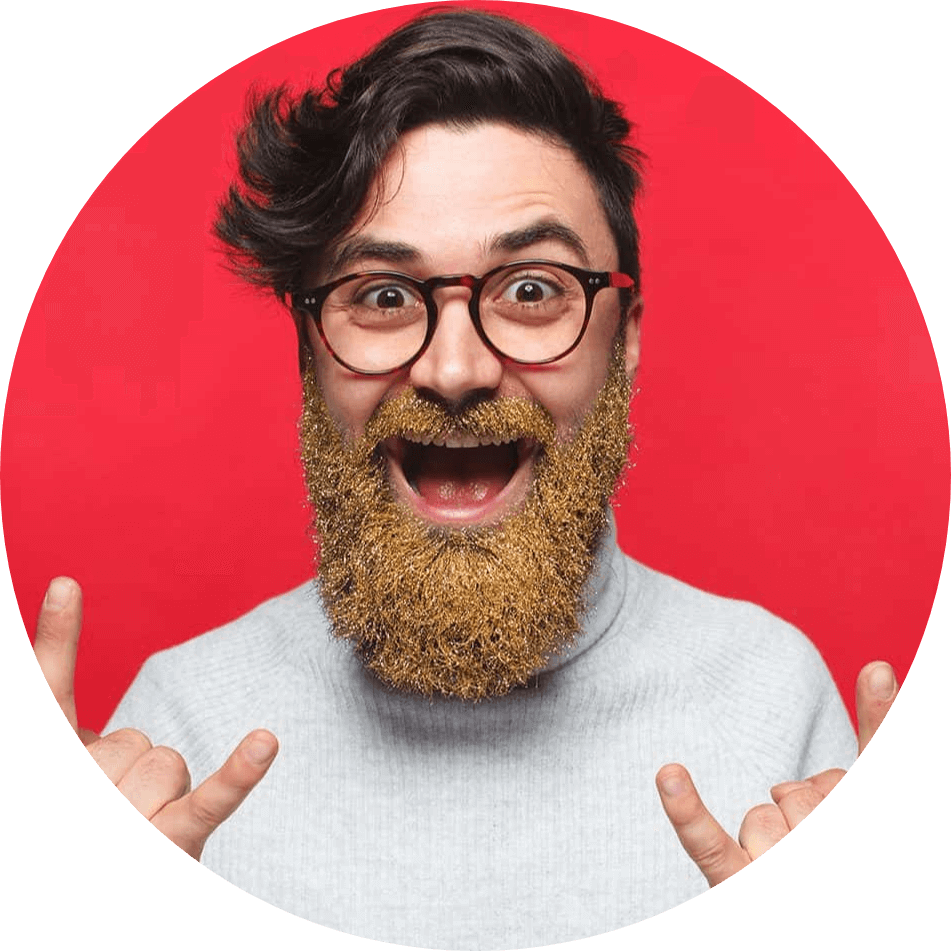 If we compare ordinary women's hair dyes with the dyes for men specially created to color only facial hair, we will find an essential difference in the composition of these products. Creating these special beard dyes, experts take into consideration all aspects of facial hair like structure, reactions to chemical components, types, colors, and much more. Moreover, you need to understand that you can harm your facial skin using dyes not meant for a beard.
Warning! It is strictly forbidden to use hair dyes intended for women to color your beard. Hydrogen peroxide and ammonia in the composition of such products can harm facial hair and the skin beneath a beard.
There are mainly four types of beard dyes:
1. Beard Tonic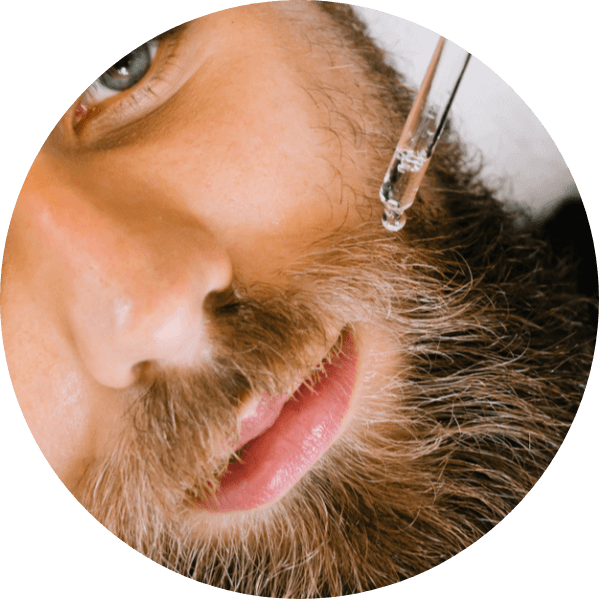 Tonic is one of the safest ways to color your beard and mustache. Unlike dyes, tonic ingredients do not harm the natural pigment of the hair by replacing it with synthetic. It temporarily sticks to the hair scales, without harming a beard and facial skin. Tonic is the best choice if you have sensitive skin or dye your beard for the first time. In case you chose the wrong color, don't worry, tonic's dyeing effect does not last more than a week.
Check the best options on Amazon!
2. Beard Dye Shampoo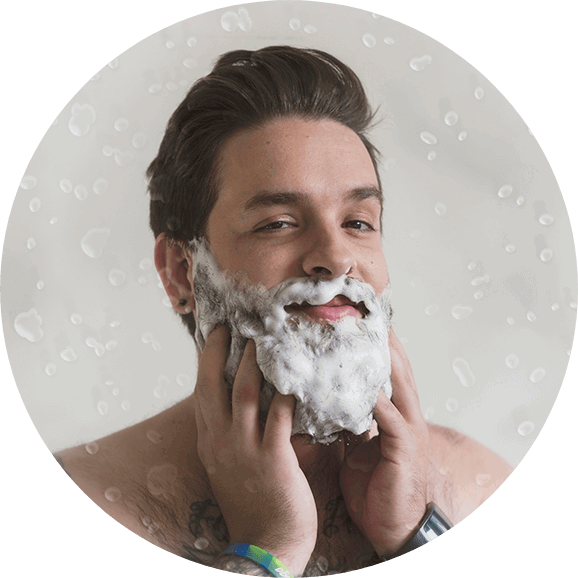 Shampoos' advantage is that it is very convenient. Just wash your beard with this type of shampoo, and your beard will get the desired shade. The only disadvantage it has is a short-term effect. To keep the right color, you need to wash your beard once a week or even more often.
Check the best options on Amazon!
3. Permanent beard dyes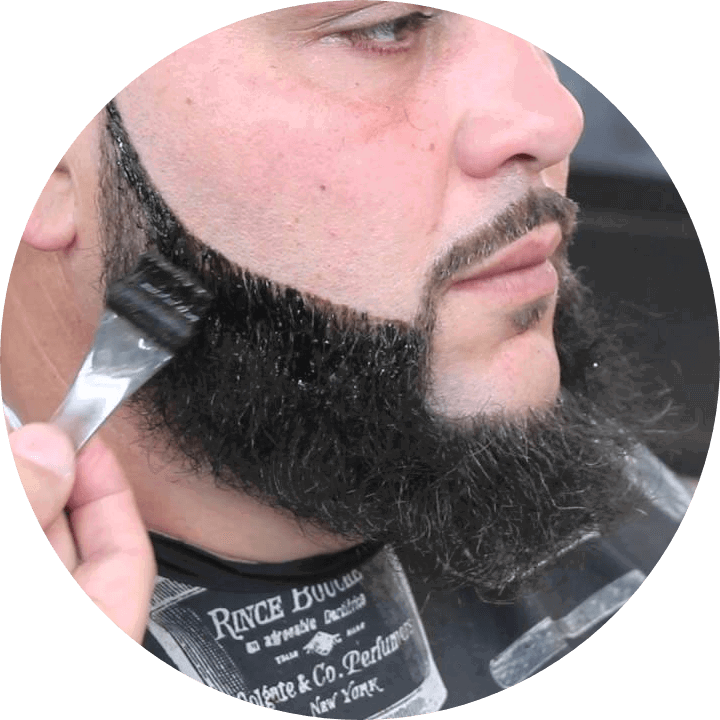 There are various types of permanent beard dyes on the market. However, be cautious not to buy the one that contains ammonia as it may cause a strong allergic reaction. The best way to color your beard and mustache and improve the quality of facial hair is to use special men's beard dyes that contain ingredients of plant origin like olive oil or aloe vera.
Check the best options on Amazon!
4. Natural dyes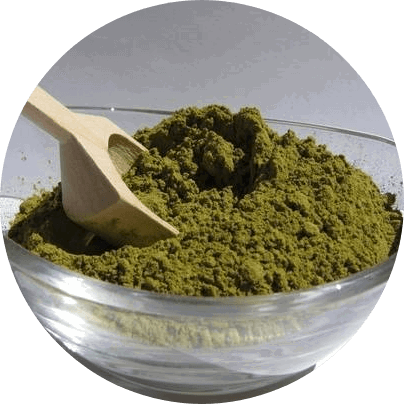 Henna and Basma are natural dyes that can harmlessly color your beard. They are vivid, relatively durable, and completely safe. If you learn how to mix them correctly, you can get an extensive palette from black to red. But they also have their drawbacks. The problem is that natural paints can color not only hair but the skin as well. If you accidentally dye your skin, it won't be easy to wash it off.
There is another significant moment. If you apply synthetic dye on top of henna and Basma, it will be impossible to guess what color you will eventually get. Therefore, before deciding to change the method of beard staining, make sure that you have washed off the natural dye.
How to choose a beard dye color?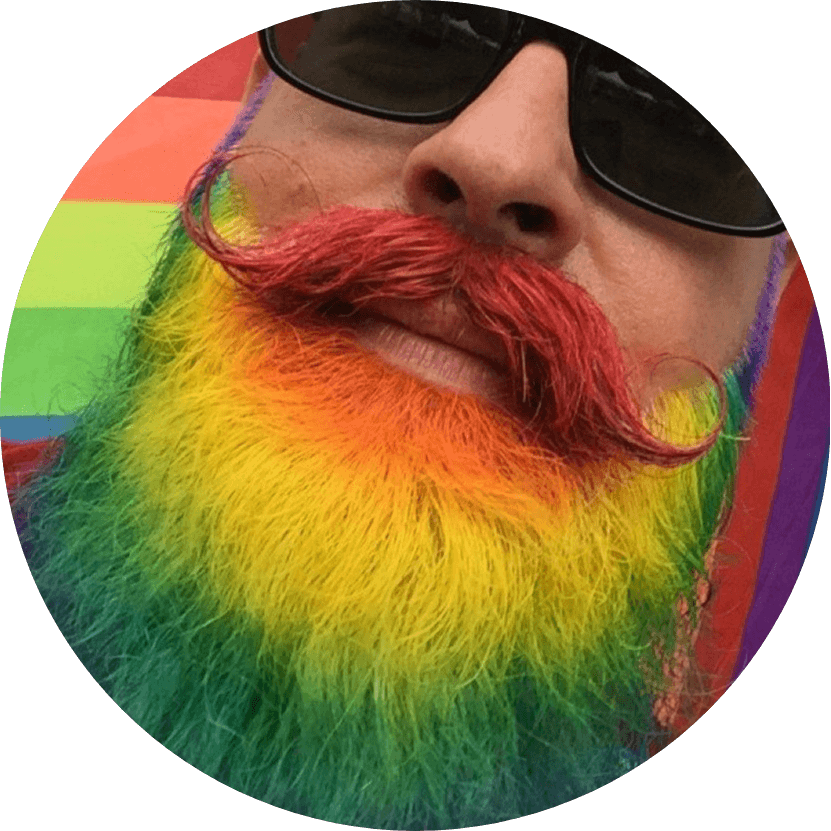 The first thing that you should take into consideration is the natural shade of your beard and mustache. Staining color should not differ from them by more than half a tone.
The second significant aspect is the shape of your beard. If you have a beard shaped with strict lines, you better use bright colors. On the contrary, if you have a bushy beard, use soft color tones.
And finally, the third essential moment is facial features. The more brutal they are, the brighter and more saturated shade can be. For example, black color is the best choice for men with a southern appearance, and beige color for residents of the northern regions, who traditionally have softer facial features.
Nowadays, some people prefer to wear white beard. It really looks impressive, but you need to have an appropriate image and the style of clothing.
How to treat a beard after dyeing?
After coloring, the hairs can become weak, damaged, brittle, and dry. The easiest and most effective way to avoid such consequences is to apply beard oil. Its composition of natural ingredients softens and moisturizes facial hair. Check out our article about beard care oils.
Which colors you should not use to dye a beard?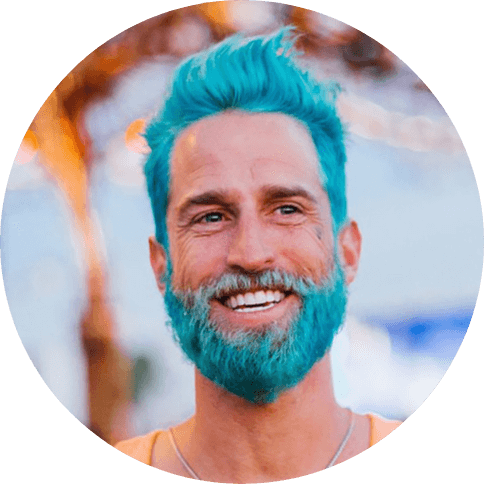 The color of your beard should not be the same as the shade of your hair. These colors should always differ, sometimes even by a couple of tones. Or otherwise, it will not look natural. Extreme colors as green or red are also not the best solution. If you want to show off at a party, use the art makeup for hair, which you can easily wash off the next day.
Conclusion
Before you start dyeing your beard, it is better to visit a barbershop for consultation with a specialist. A professional barber will tell you what is the right color for your beard so it would correctly match the color of your hair on the head. If you want to experiment with vivid colors, it is better to use tonics. But, if you need to hide the gray hair, use special permanent beard dyes.