Long-haired guys are not uncommon these days. The times when only rockers, artists, and hippies could allow themselves to have long hair are long gone. In this article, you will find the trendiest men's hairstyles with long hair. We have 10 options for you to choose from!
Guys with long hair choose trendy hairstyles
Guys with long hair have a lot more room to experiment with hairstyles and haircuts than those with short and medium lengths. For example, hairstyles with light coloring are all the rage, such as ombre or balayage. Men with long hair often lighten the curls slightly towards the ends. This allows you to emphasize the length of the strands. However, even without dying your hair, you can demonstrate the beauty of your hair. Let's take a look at what is trendy nowadays:
1. Guys with wavy curls and a man bun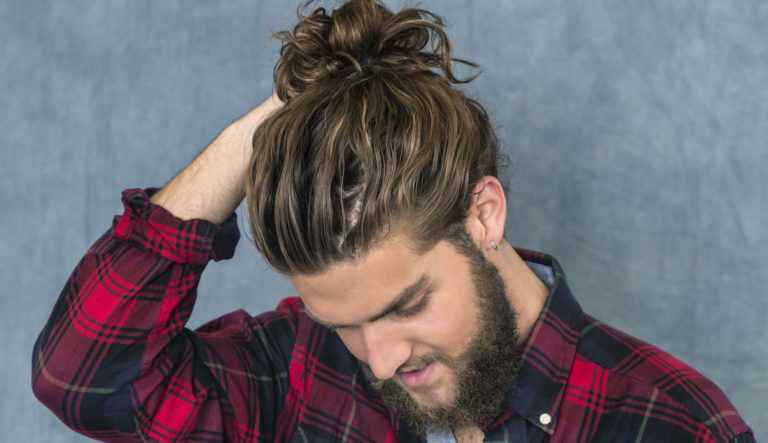 If you have long, thick and wavy curls, you can gather them into an elegant male bun. You may leave a few loose strands covering your face as well. This will add expressiveness to this style. To keep your hair flowing and airy, this product would be the best option:
TIGI Bedhead Manipulator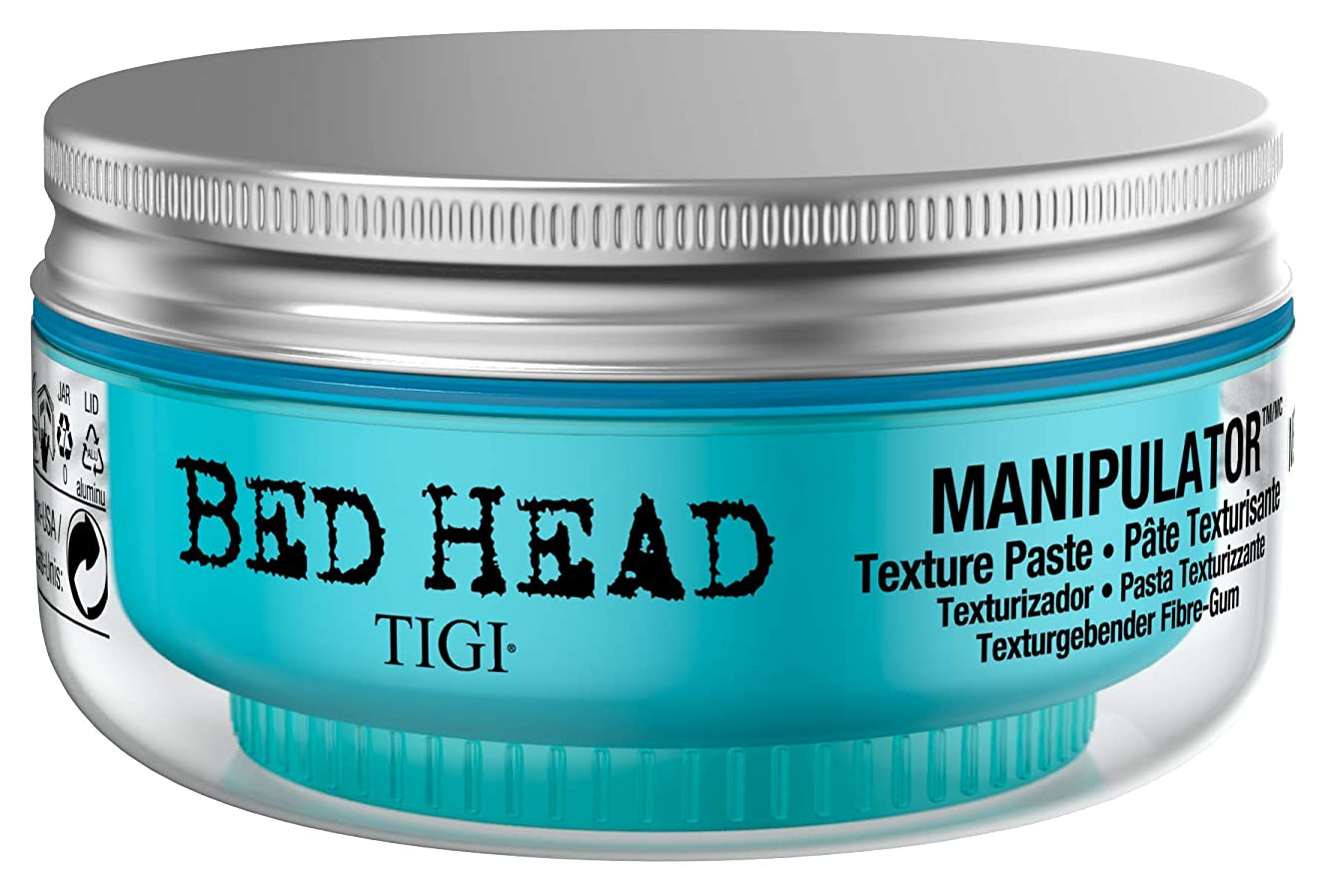 2. Surfer's hairstyle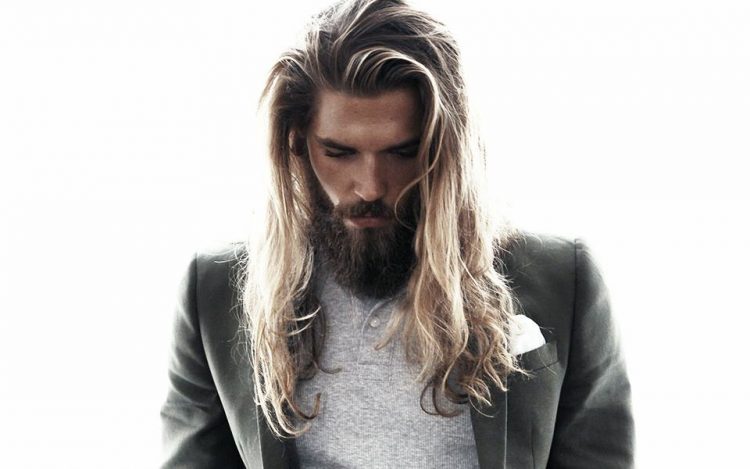 Surfer's hairstyle is one of the most popular long haircuts. Guys with long hair often choose it. To achieve this effect, you just need to let your curls reach the level of your shoulders or below. Do not use many styling products, or your hair will get weighty, and you won't get the expected result. The only thing you may need for this hairstyle is a product that will help create the impression that you have just swim out of the ocean on a surfboard. This one is a perfect choice:
Toni & Guy Sea Salt Texturizing Spray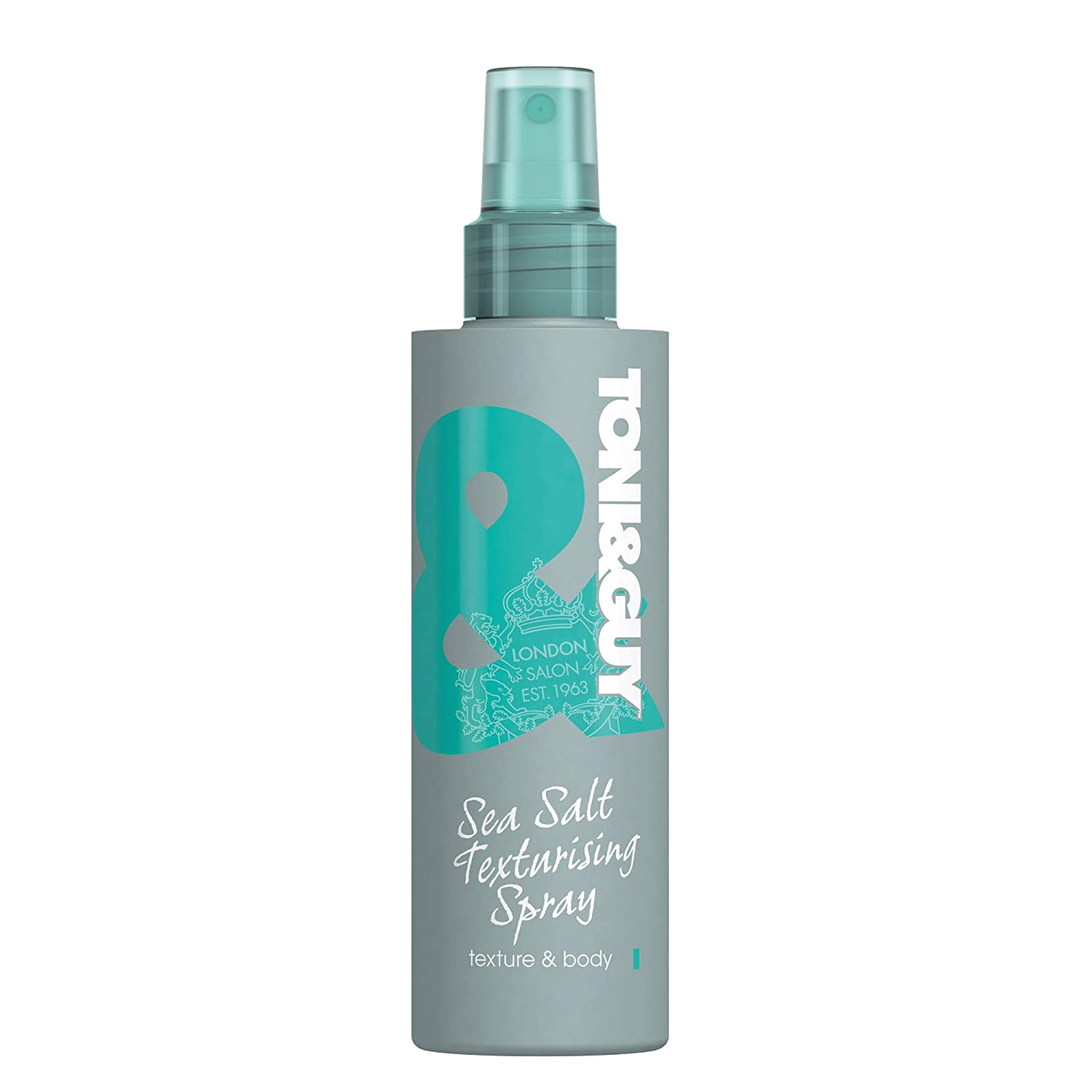 3.
Hairstyles for long dark hair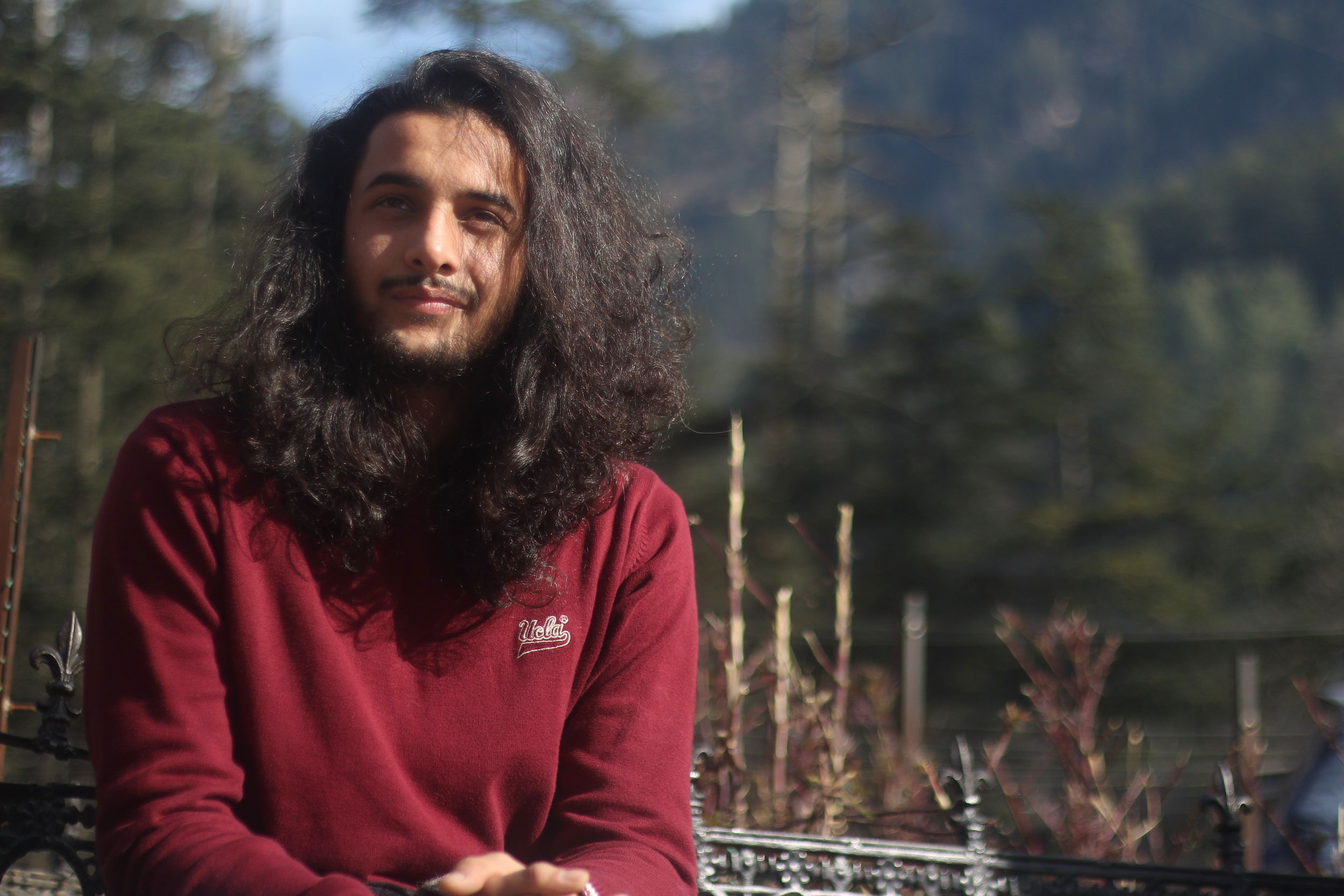 Men's long haircuts can win more than one woman's heart. Thick strands allow you to experiment with parting, leaving them wavy and natural, slightly sloppy in appearance. The owner of such hairstyle may add the effect of wet hair, which can be achieved using styling products and various mousses. For example, this one would do just perfect:
TIGI Bed Head Hard To Get Paste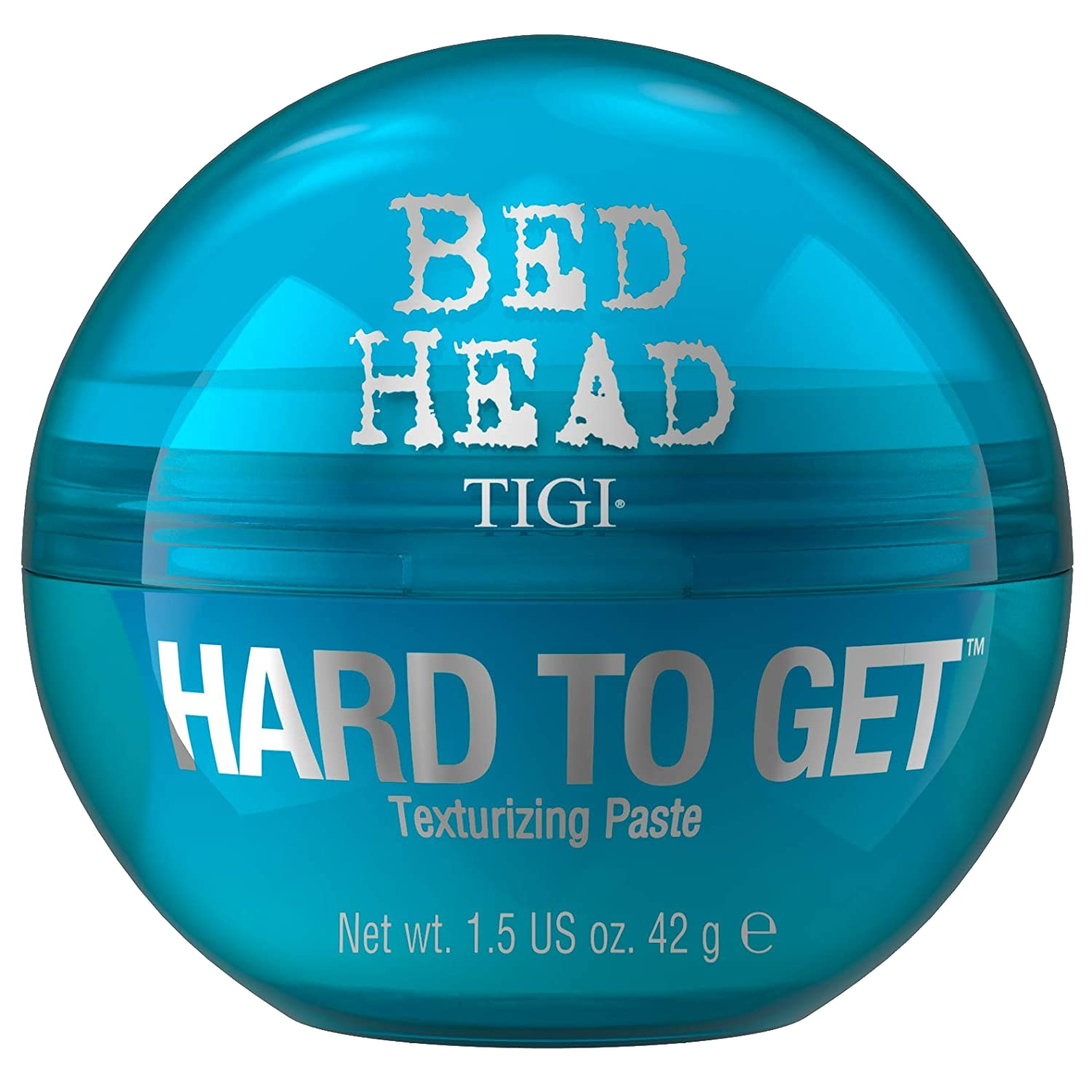 4. Long curly hair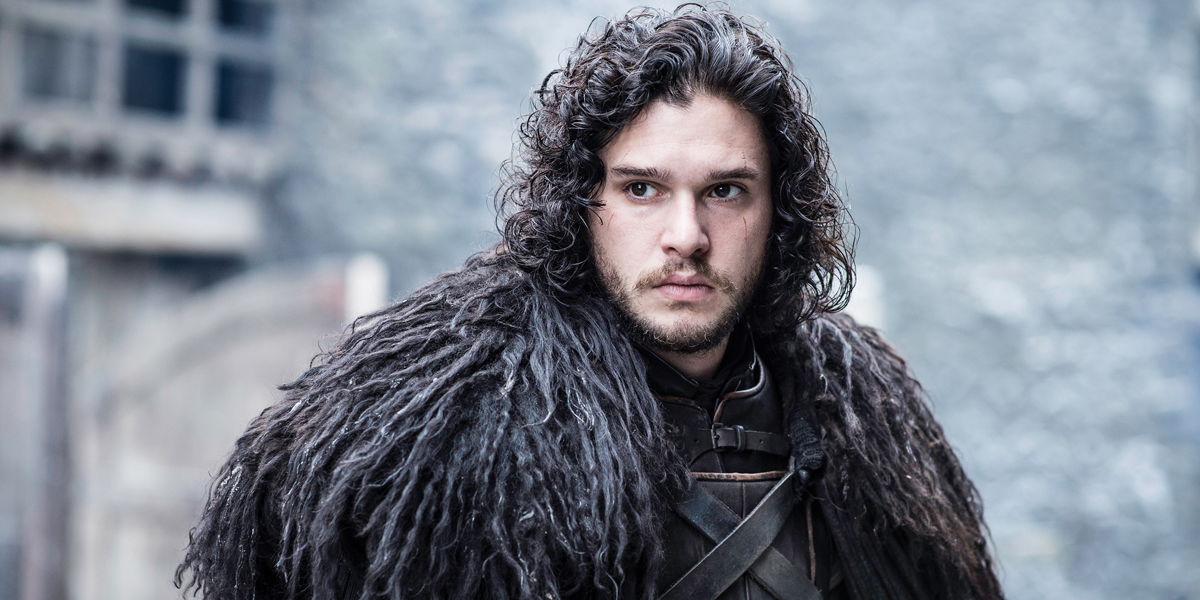 Some men have curly hair. With a suitable length and proper styling products, this hairstyle might get a mind-blowing look. Some guys with long straight hair even curl it to achieve a similar effect. But curls need special care. With the right products, bouncy curls can look neat even after an intense workout. To achieve this effect, you can use this product:
ArtNaturals Curl Defining Cream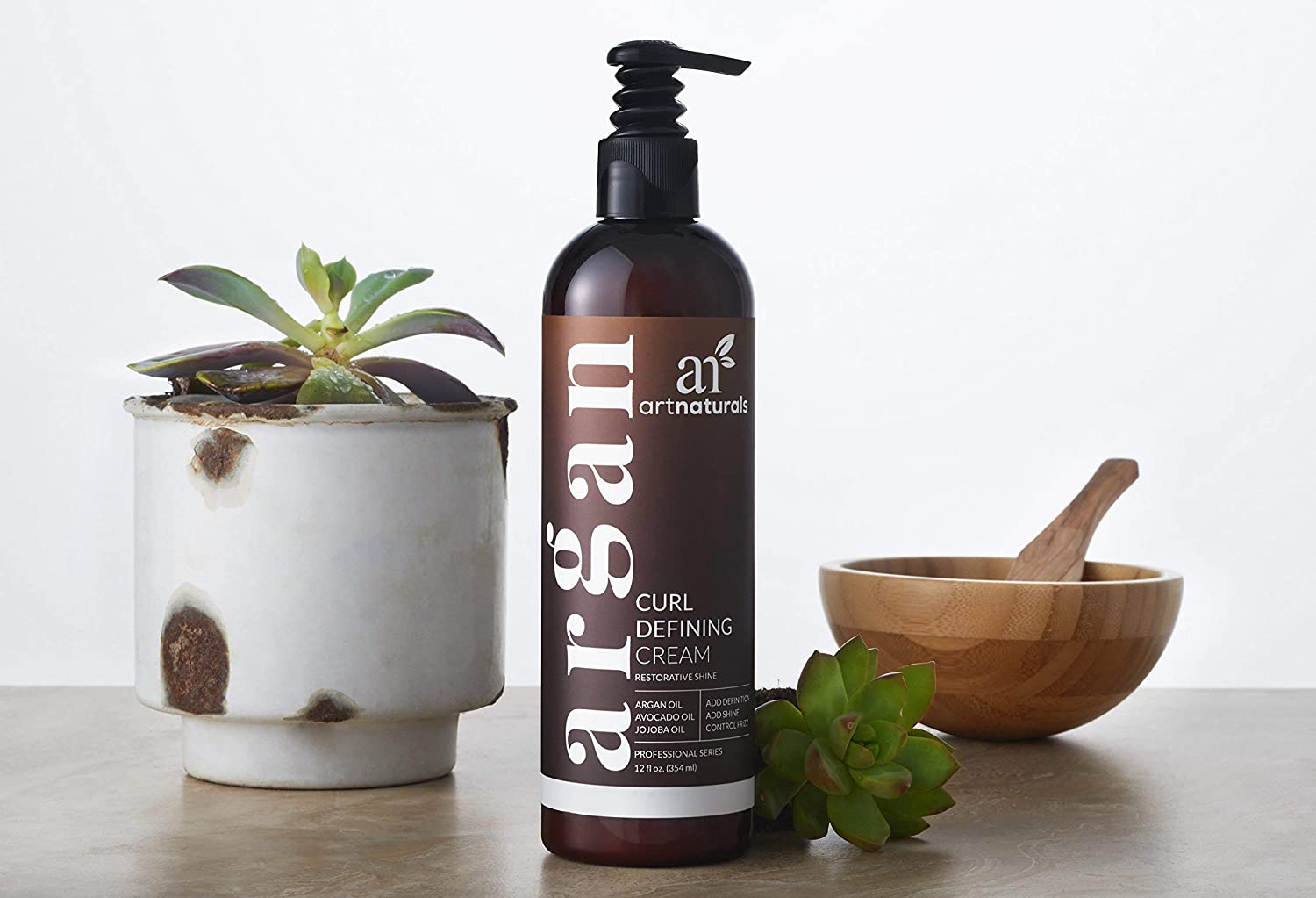 5.
Dreadlocks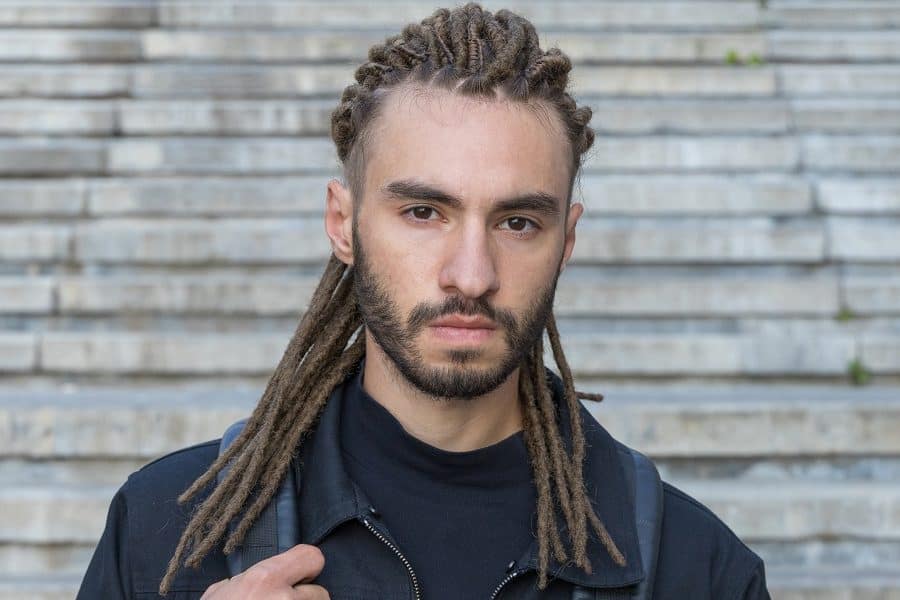 If you adore reggae and got long hair, it's time to remember about dreadlocks. Its unique and extraordinary style won't remain unnoticeable. Take into consideration that you need to find an experienced barber who can cope with this task. Another significant part of maintaining dreadlocks is its care. For this, you need specific hair oils and dreads moisturizer. This one should be helpful:
Lion Locs Hair Locking Dreads Moisturizer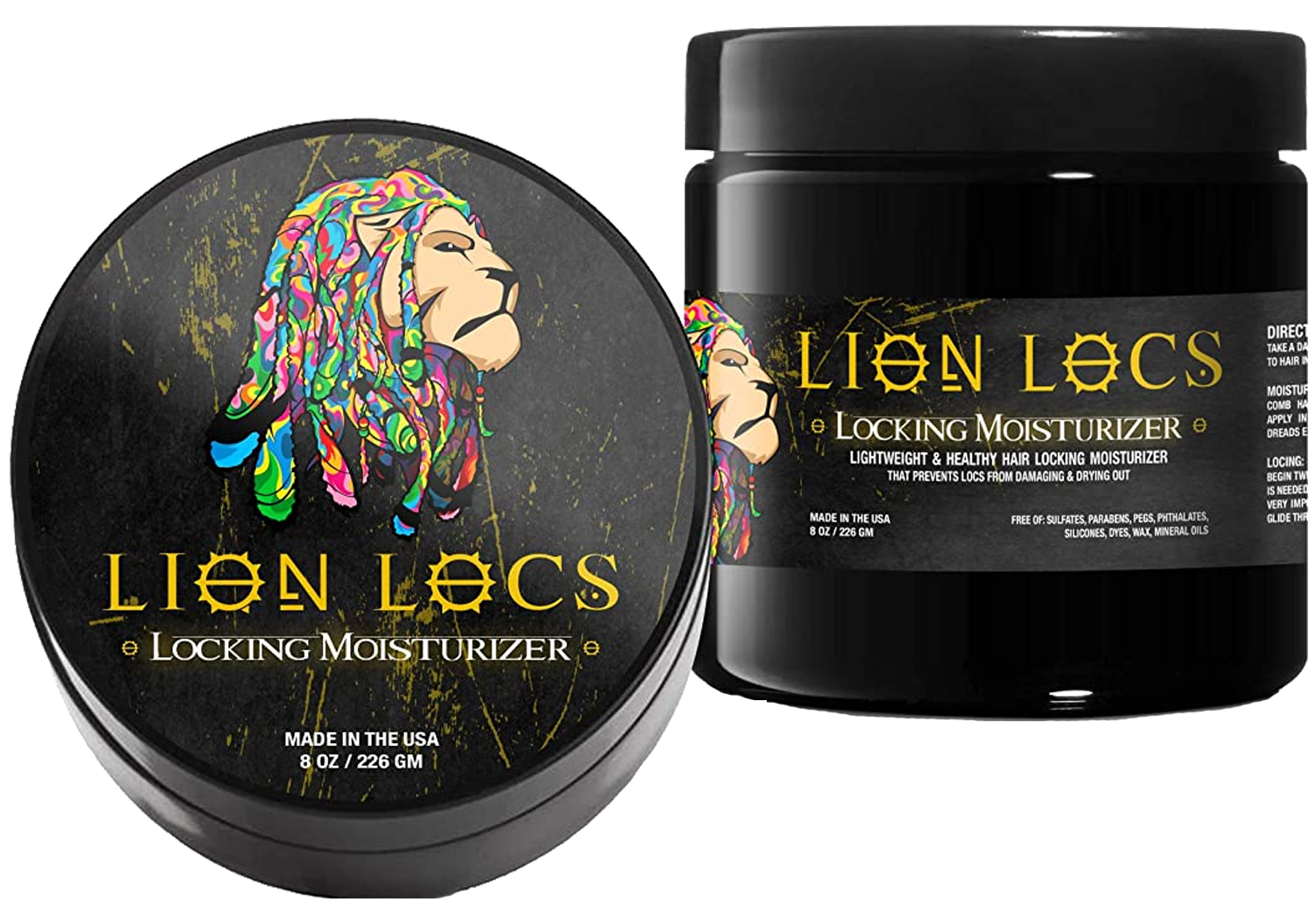 6. Braided hairstyles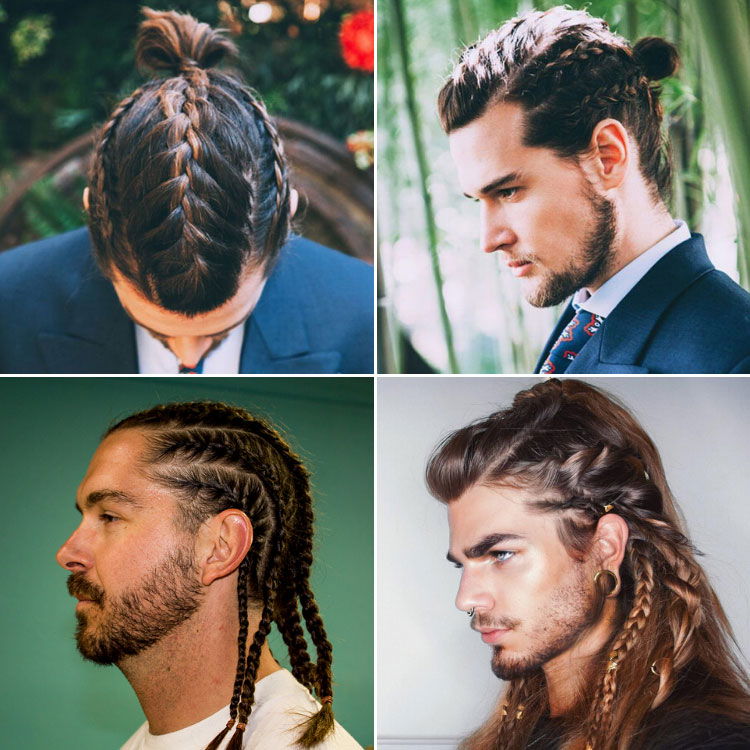 Hairstyles with long hair and braiding elements are getting more popular nowadays. Some men prefer to weave ordinary simple braids and not waste time on complex styles. A man's braid will help emphasize the beauty and length of the hair. You can braid all hair in one whole or separate in a few braids. You can also combine a hair weave with a high ponytail. Long men's hair with braids may resemble Viking hairstyles. This is a great way to pull together long strands, and they won't get in your eyes.
7. Volume hairstyles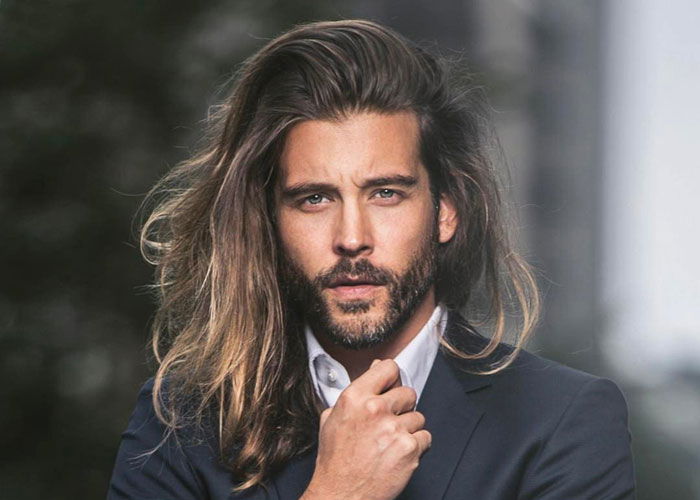 If you want to have a long hairstyle, but your hair is thin, it would be wise to learn how to make a spectacular bouffant. Mastering how to create volume on long hair allows you to manipulate the shape of your face. Volume hairstyling of curls will help emphasize facial features and make them look more expressive.
To give shine and freshness to your hair, keep the shape of your volume hairstyle, so the wind does not affect it, you can use this cream:
TIGI Bed Head After Party cream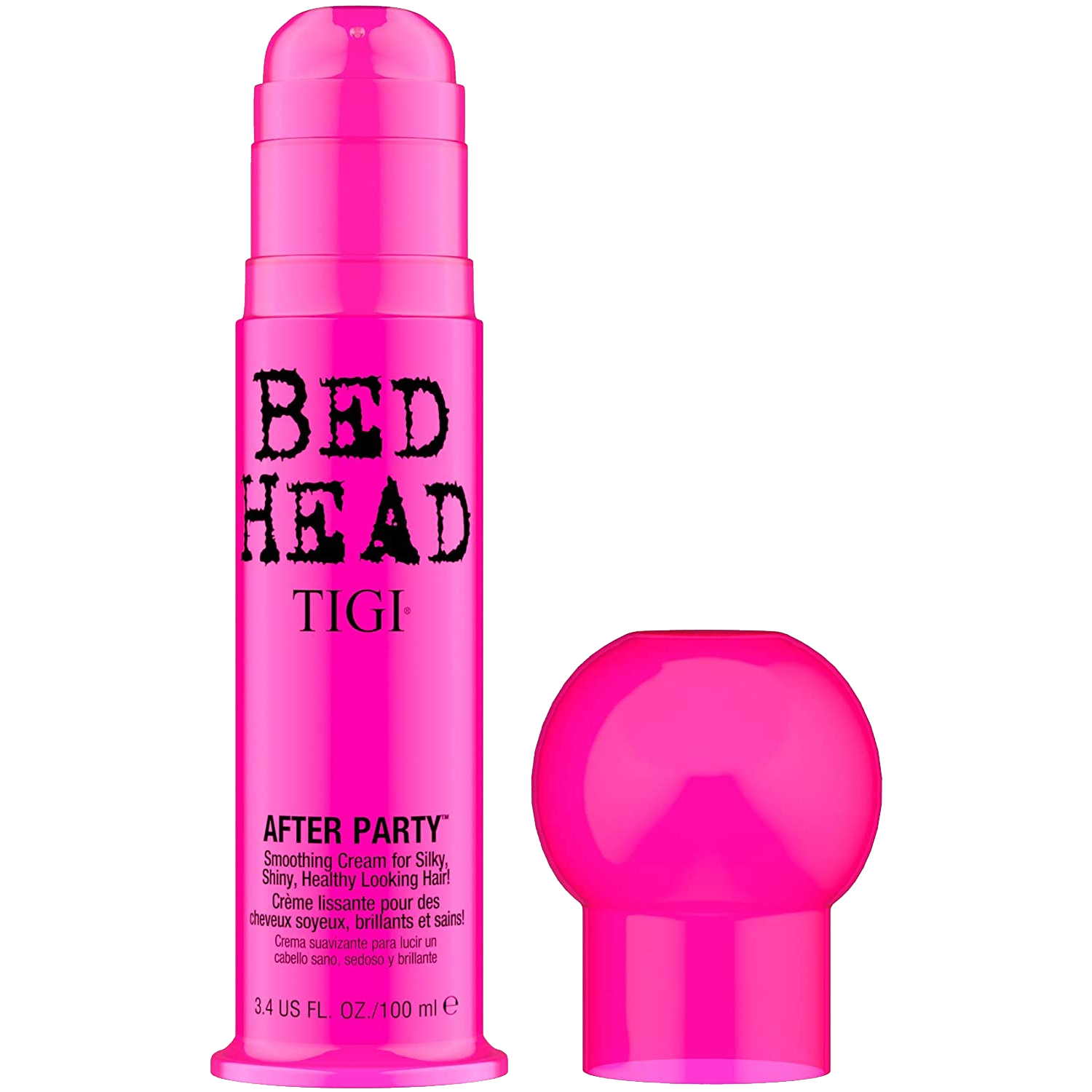 8. Viking hairstyles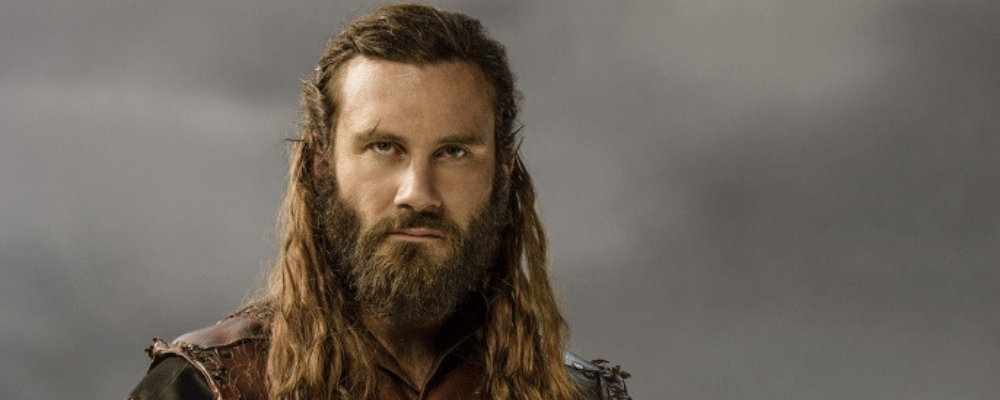 Viking beards and hairstyles tend to inspire and surprise us with their glorious visual appeal. This contrasts with a typical 21st-century male. Such a style is an excellent way of expressing your inner beast and charismatic nature. For a more extensive breakdown on this topic, you can read our blog about Viking beards and hairstyles!
9. Long hair + a beard!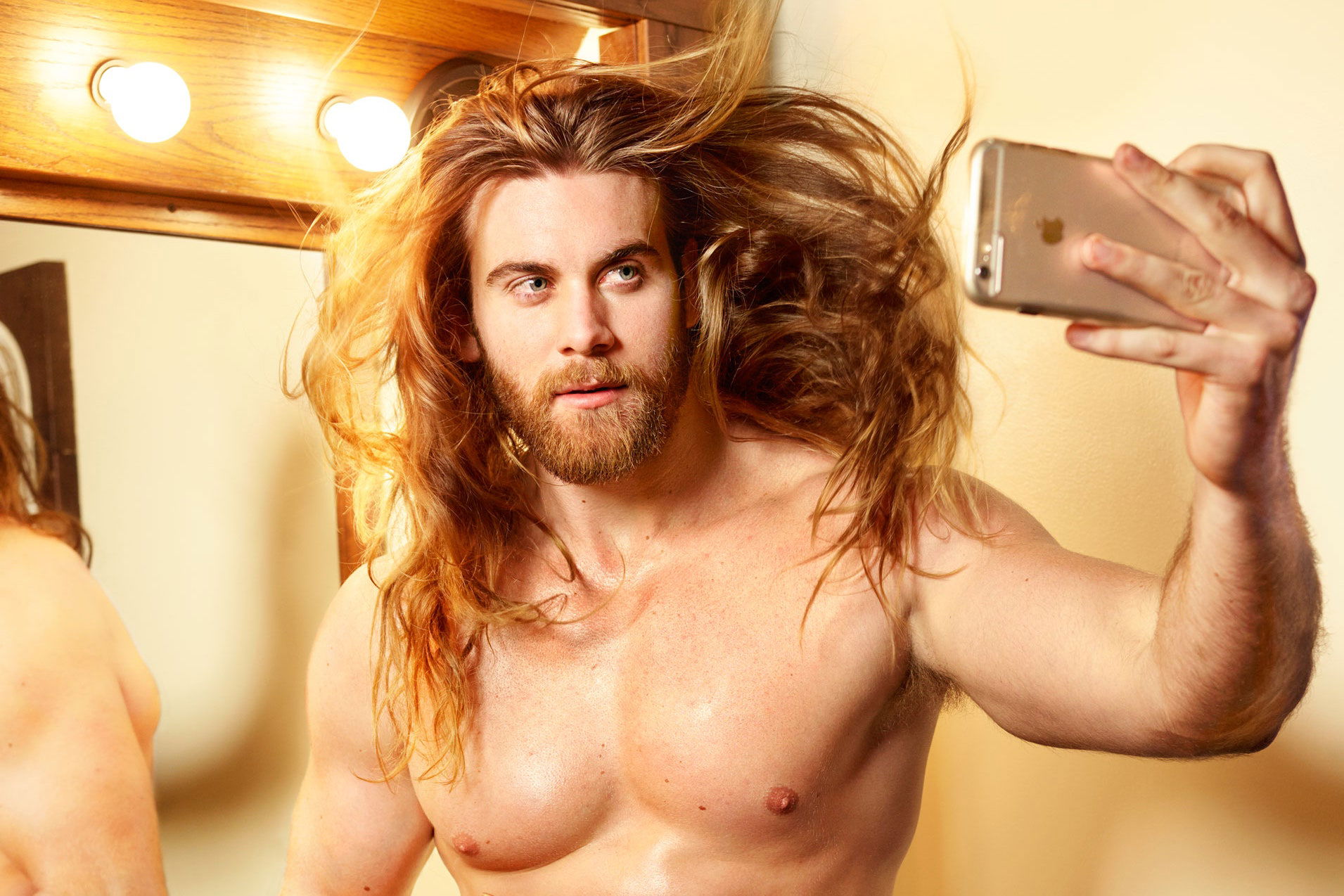 The combination of long hair and a beard is a trend nowadays. But it is vital to combine them right and do not create two absolutely different styles. You can read our blog about the top 18 beard styles. So you can choose the one that is most suitable for your hairstyle.
10. Long straight hair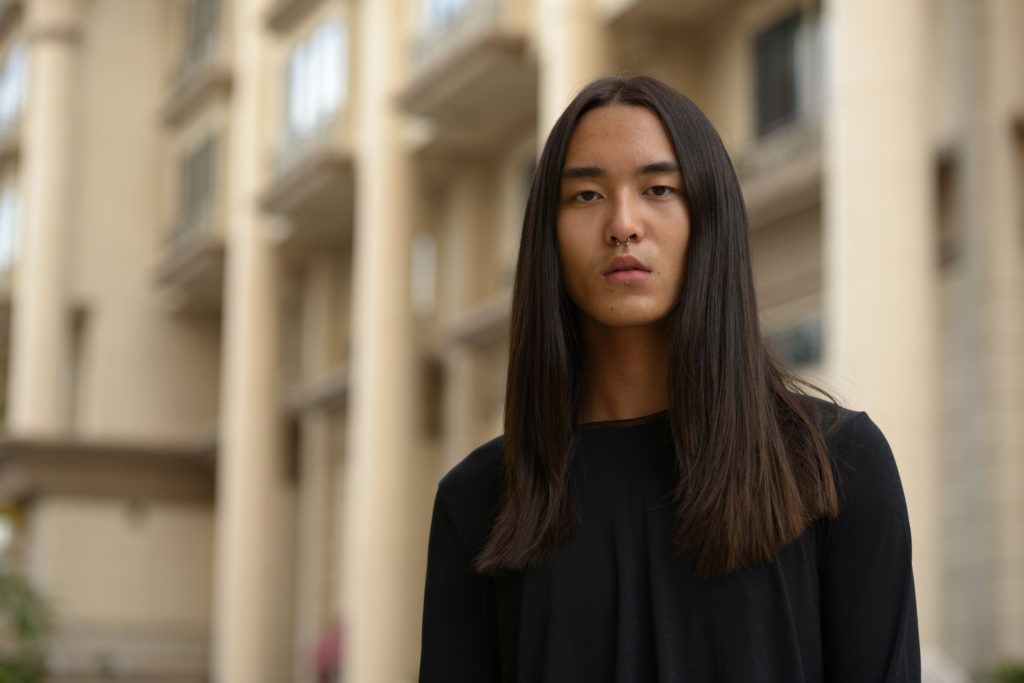 Hair straightening is suitable for many men. Remember, regular use of various chemicals needed for hair straightening can damage the structure of your hair. Therefore, from time to time, give your hair a break. To straighten your hair, you may need keratin:
Keratin Infused Straightening Mask