Choosing a man's haircut is not hard if you know several very significant rules. Learn these simple rules and primary trends, and then use your sense of fashion!
How to choose a haircut? You need an individual approach!
It's individual for every man to choose the right haircut. It depends on many factors and only you, my friend, know what is right for you! Even experienced barbers struggle to shape your hair without your guidance. It is essential to know which haircut would be the one you feel comfortable and confident with. Therefore, You can choose a haircut based on the following common aspects:
Head and face shape, facial features;

Height and weight;

Taste in clothes;

Age;

Profession, hobby, lifestyle.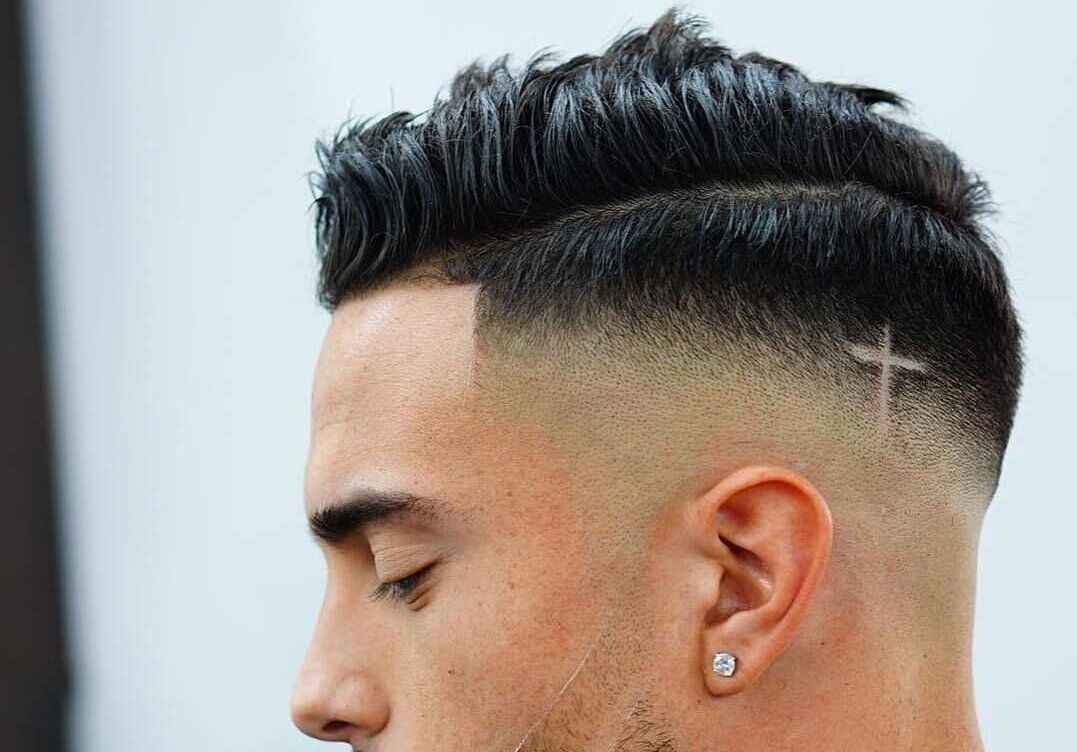 Remember these three simple rules!
Practicality. Do not choose a haircut that requires styling unless you are ready to use gel, mousse, hairdryer, and so on. Ask your barber what is needed to keep your hair groomed.
Flexibility. Some haircuts seem to be for a particular type of hair. For example, pompadour and undercut look good on thick hair and less appealing on thin hair. Some haircuts emphasize the beauty of curly hair and are not suitable for straight strands. It is vital to ask a hairdresser a question: will a new haircut be good for your hair type?
Priorities. Some haircuts draw attention to scalp problems (dandruff, seborrhea). Basically, these are short haircuts. If you suffer from these ailments, visit a trichologist. Treat the disease before cutting your hair short. The same goes for hair loss. Some haircuts emphasize this problem while others hide it.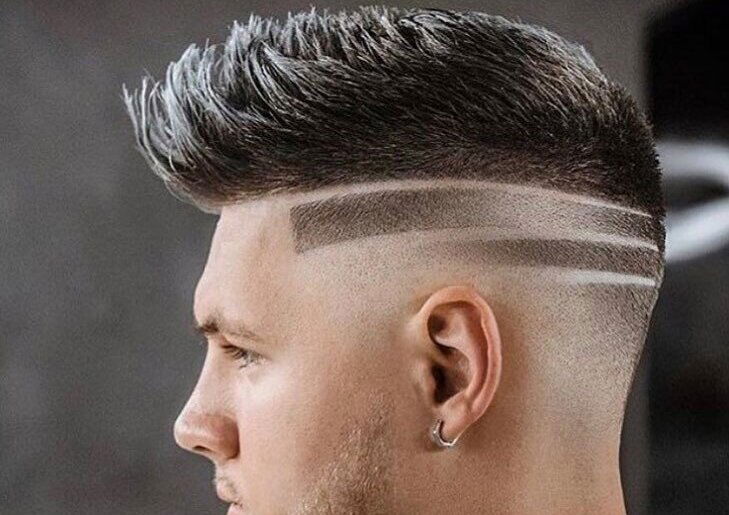 Modern trends
It's so good that hairstyle trends in men do not change as quickly as in women and last for 5-7 years. So, here's what to consider when trying to choose a haircut.
Nowadays, it is mainly worth focusing on short and brutal haircuts that are combined with a beard. If, of course, you are ready to

grow a beard

!

A common trend in many popular haircuts is short or shaved temples and the back, combined with longer strands of hair at the top and bangs. You may always change the design of the top and create various styles.

If you keen on having long hair, you should pay attention to Viking hairstyles, hairstyles with bangs and braids.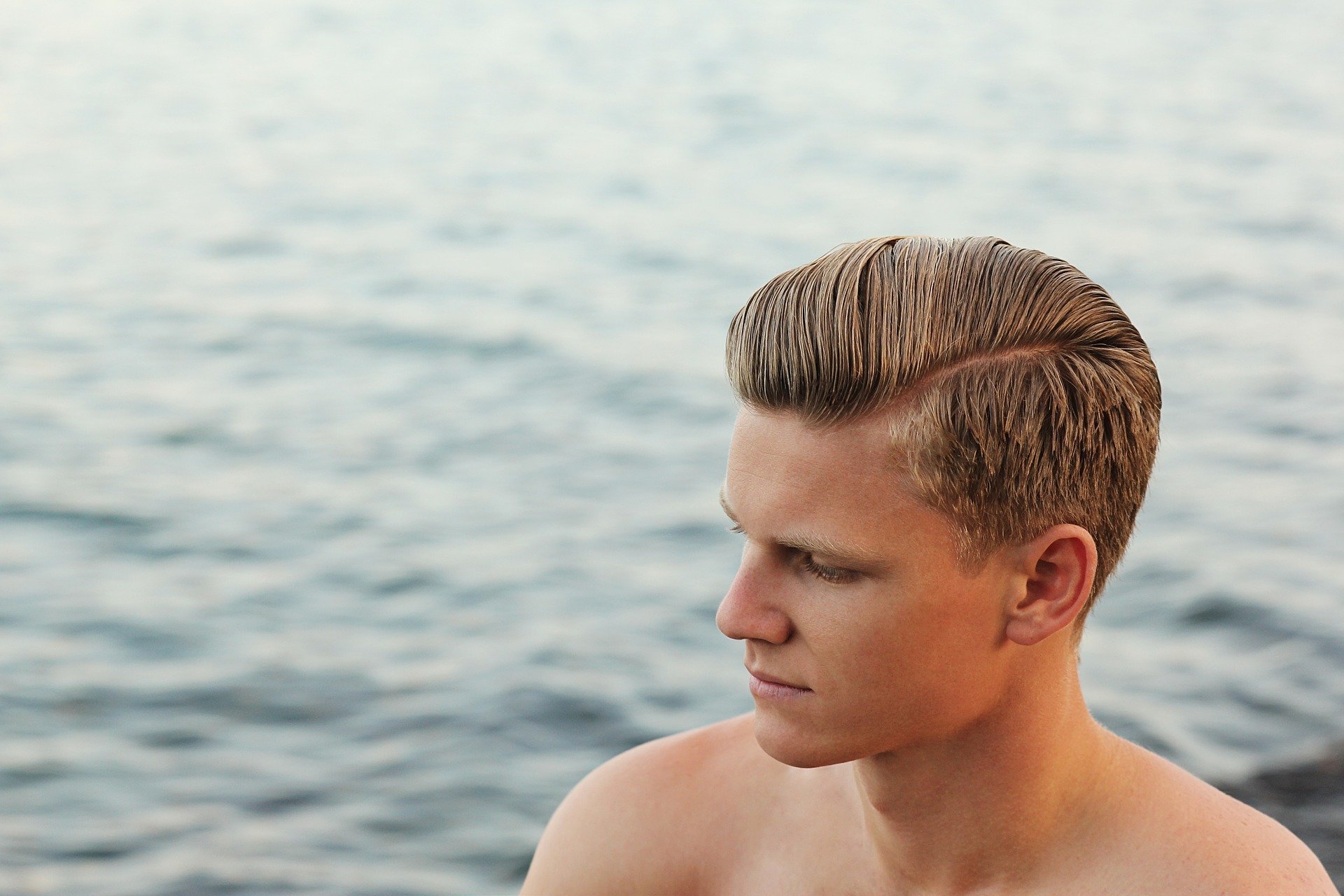 How to choose a haircut by its name?
Actually, it doesn't really matter if you understand the names of all these haircuts. Find a photo of the haircut you like the most, and make sure that it suits your face type, style, and age. Here are the top 5 haircuts that are very popular this year:
Undercut
The undercut is a hairstyle with very short sides and temples combined with long hair on top. The undercut is a perfect choice if you want to stand out. It suits most men with the correct facial features. Since it slightly resembles a mohawk, it makes an extraordinary impression. You can comb it back or lay to one side.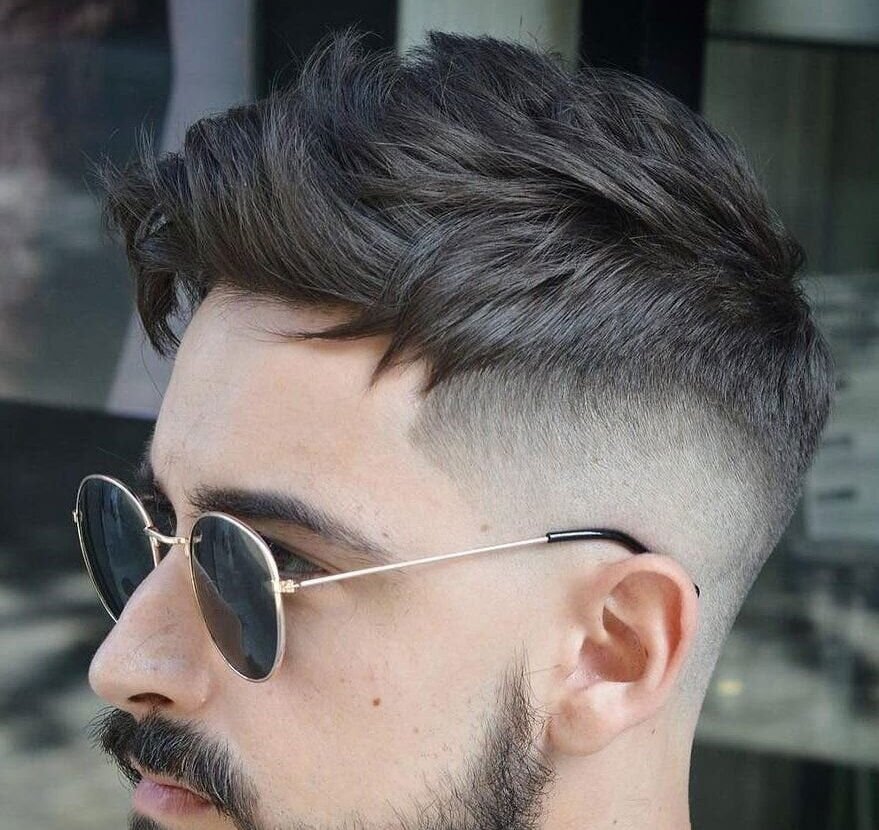 But this haircut needs attention. To groom it well and protect it from moisture, you can use this product:
Tigi Bed Head Hair Stick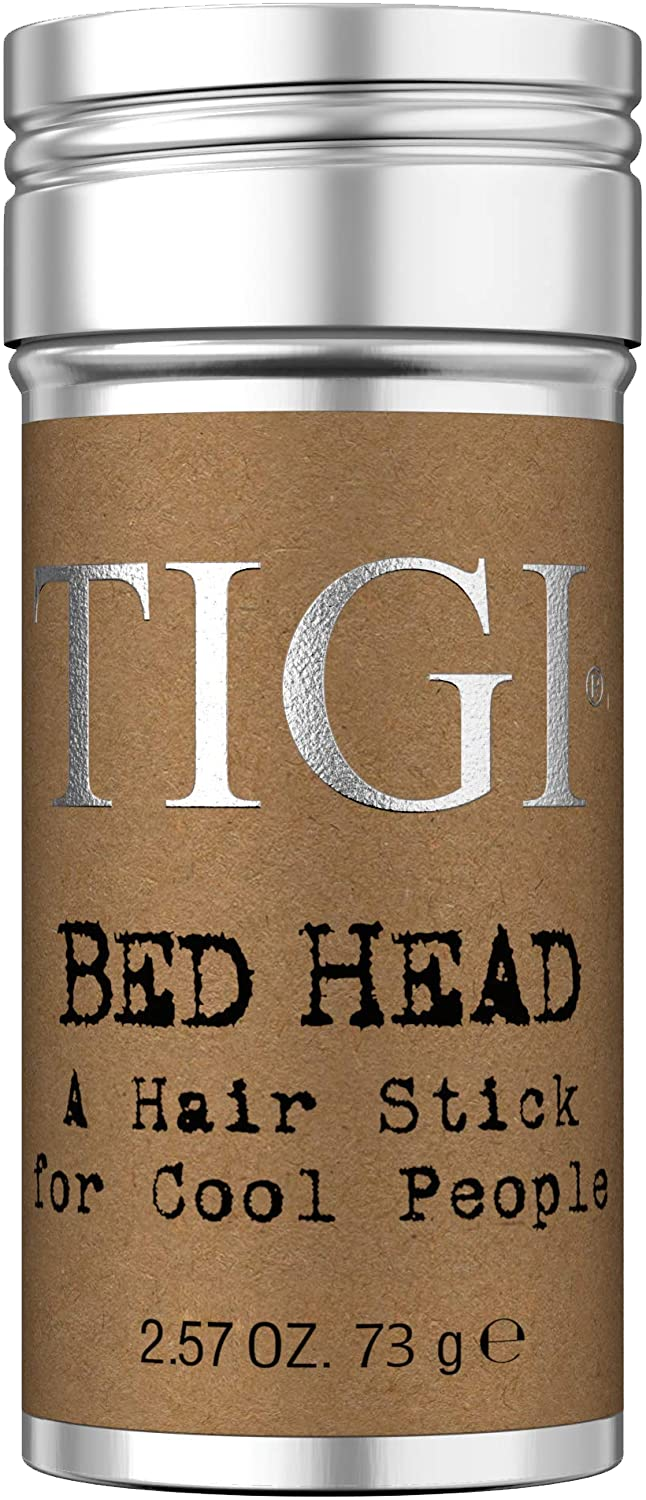 Pompadour
How to choose a haircut for a man who loves different styling options? Take a closer look at the pompadour. Hair from the top can be slicked back smoothly, and then the style will be strict and casual. The transition between short and long strands in this haircut is smooth, without sharp drops and borders. By the way, the volume of a haircut from above can balance a large jawline.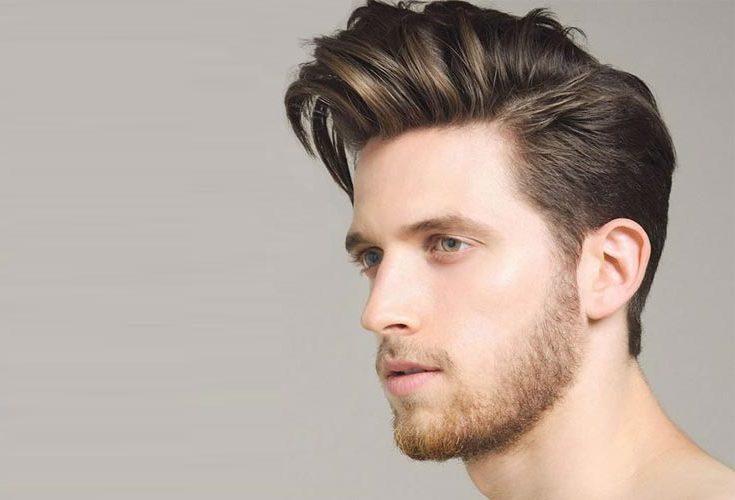 It's also worth trying rock and roll style with prominent bangs forward. You will need hair grease with a medium hold and a glossy finish:
TIGI Bedhead Manipulator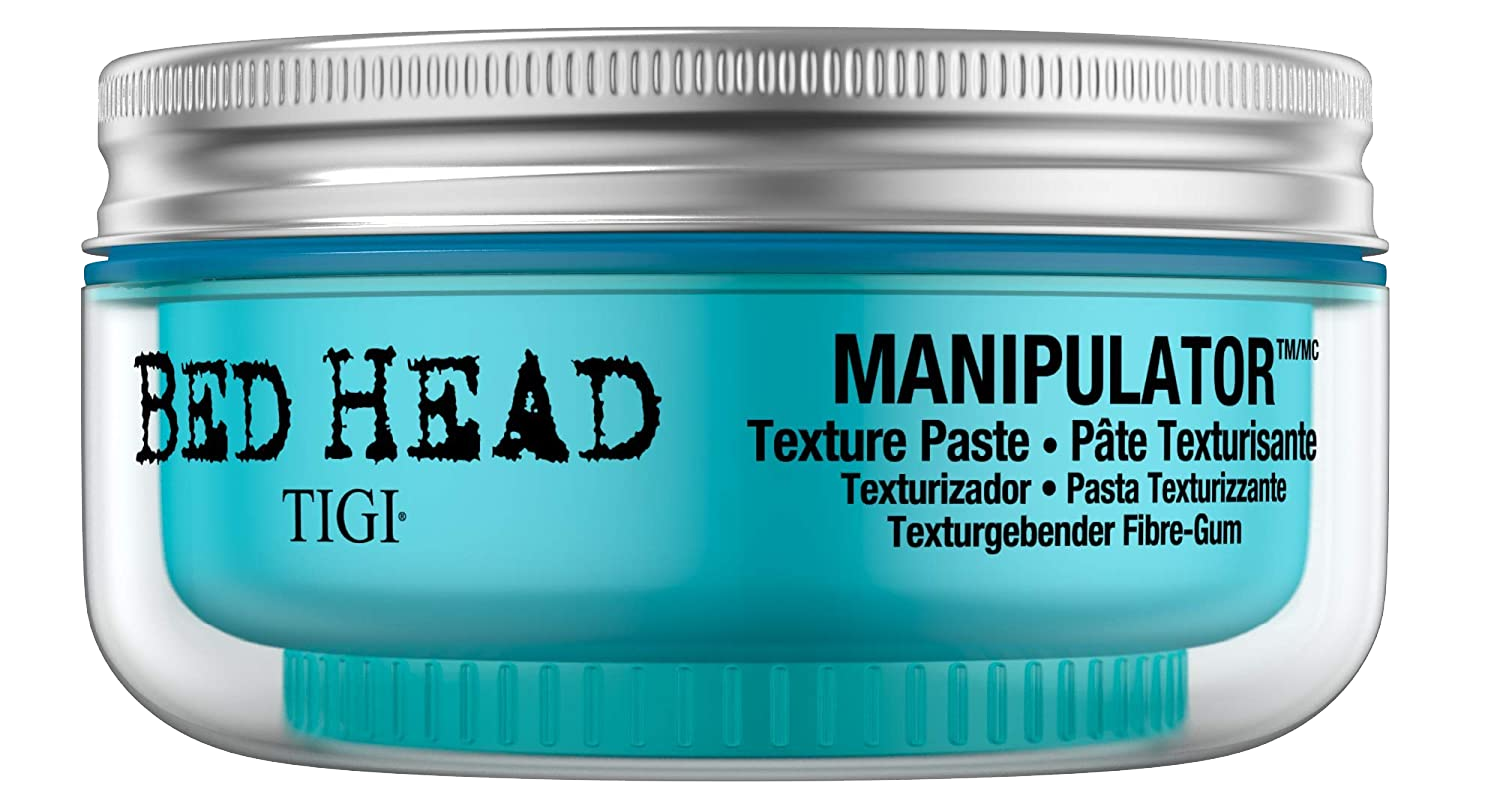 Classic men's haircut
How to choose a haircut for a man who loves the shortest styles? This would be the classic hairstyle, which is a semi-boxing but slightly modified. The first difference is the smooth transition between the sides and the top instead of cutting them into two lengths. The second is the precise outline of the haircut like it is drawn with a pencil.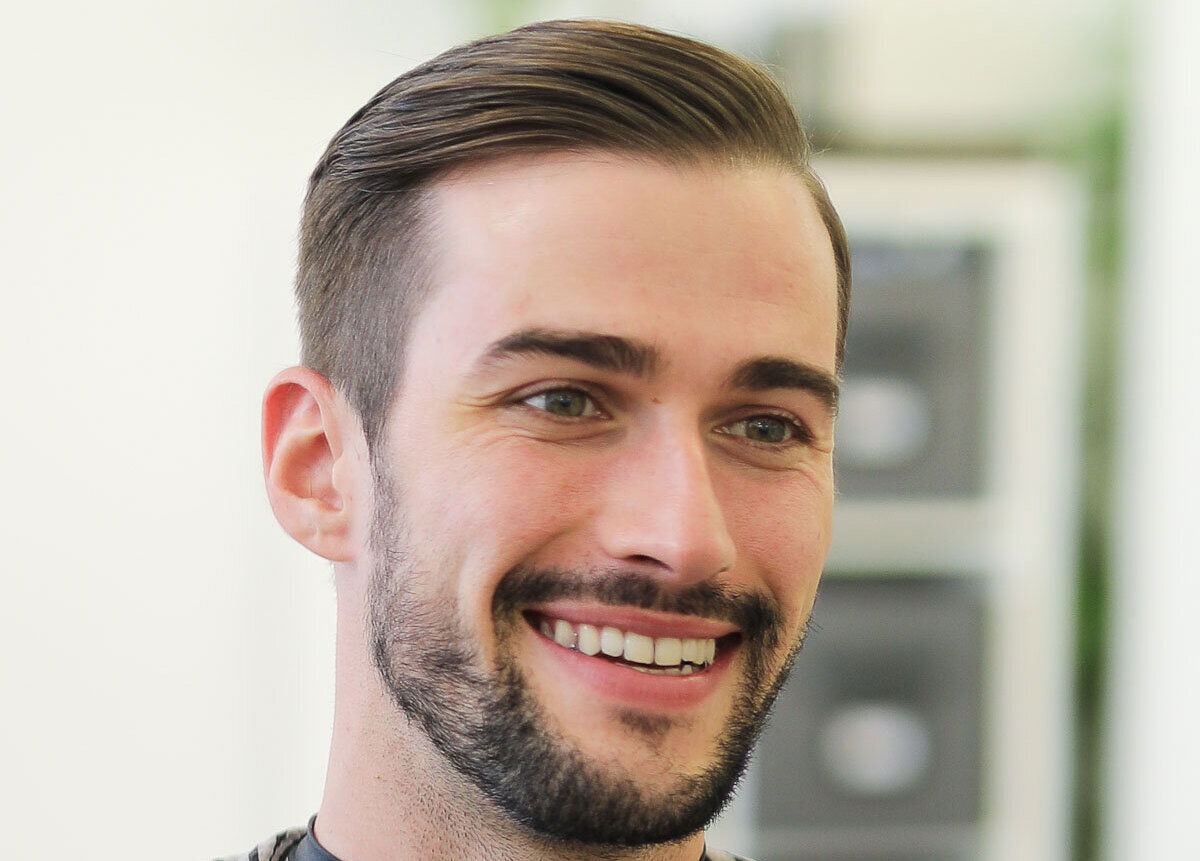 How to choose a haircut for a man who wants to look older or more masculine? First of all, avoid feathering and bangs. If you are eager to look more brutal and sporty, choose from the classic short options.
TIGI Bed Head Hard To Get with rosemary extract is perfect for adding extra texture to short hair. This product simultaneously moisturizes the hair, softens it, and protects it from excess oiliness.
TIGI Bed Head Hard To Get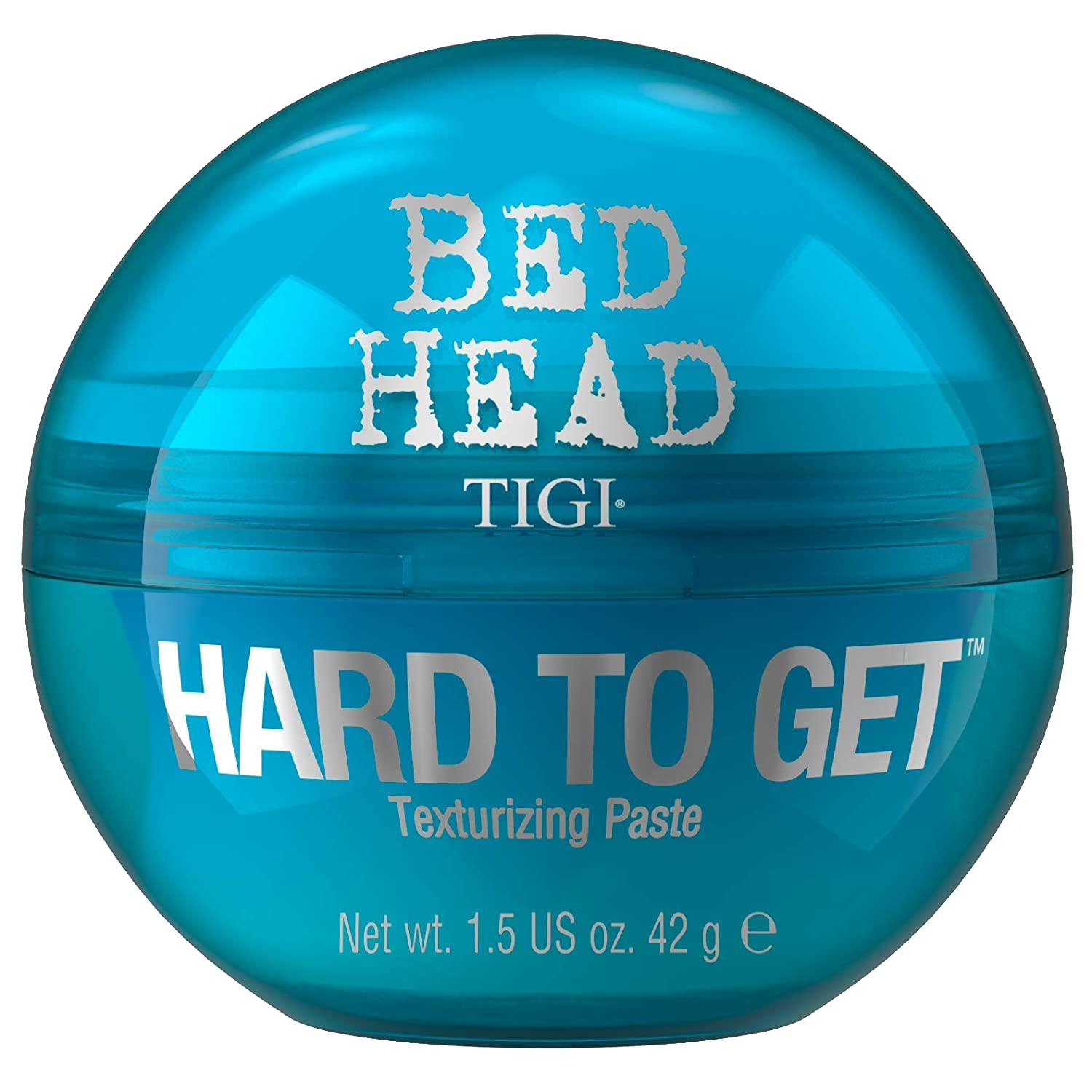 Military
Short haircuts never really go out of fashion. And of course, interest in them increases during the summer!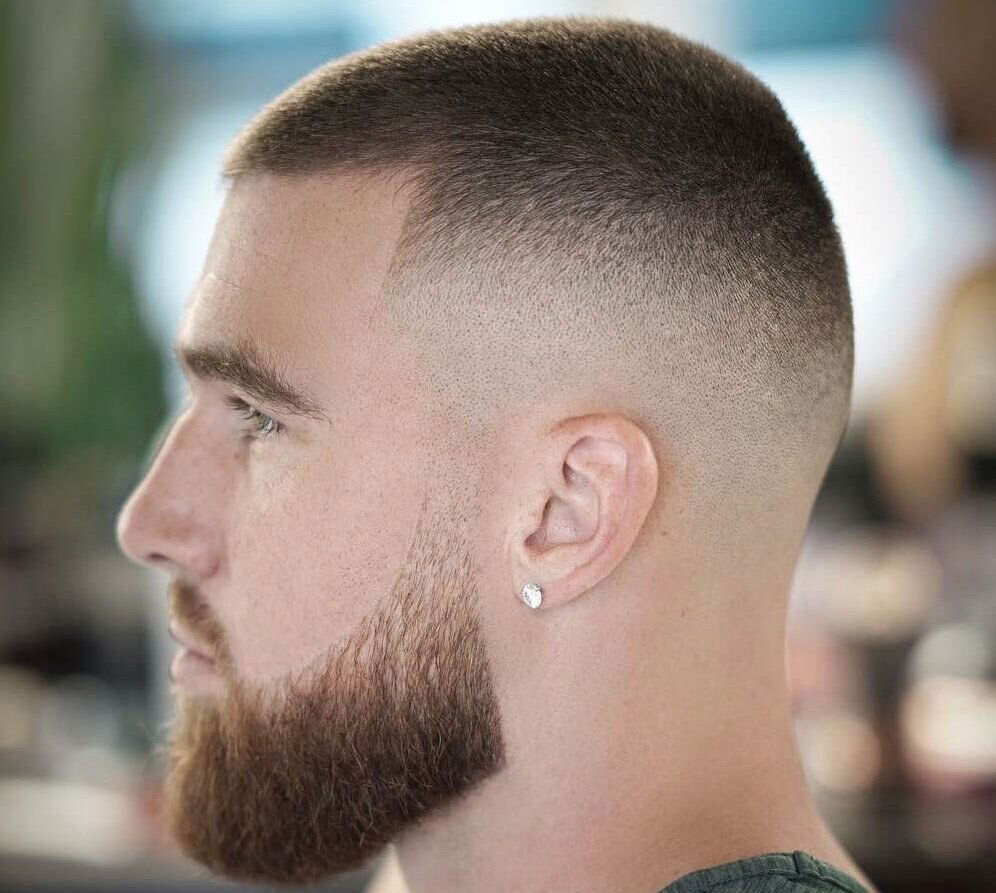 How to choose a hairstyle for long hair?
If you plan to grow long hair below your shoulders, then you can take a look at our blog, where you will find the top 10 styles for long hair. But if you want a medium length hairstyle, try this "beanie" haircut with the smoothest transition possible without sharp lines. This hairstyle has various variations. You can have bangs forward, combed in the middle, or pulled back. This styling is a perfect choice for thick and curly hair that keeps its shape well.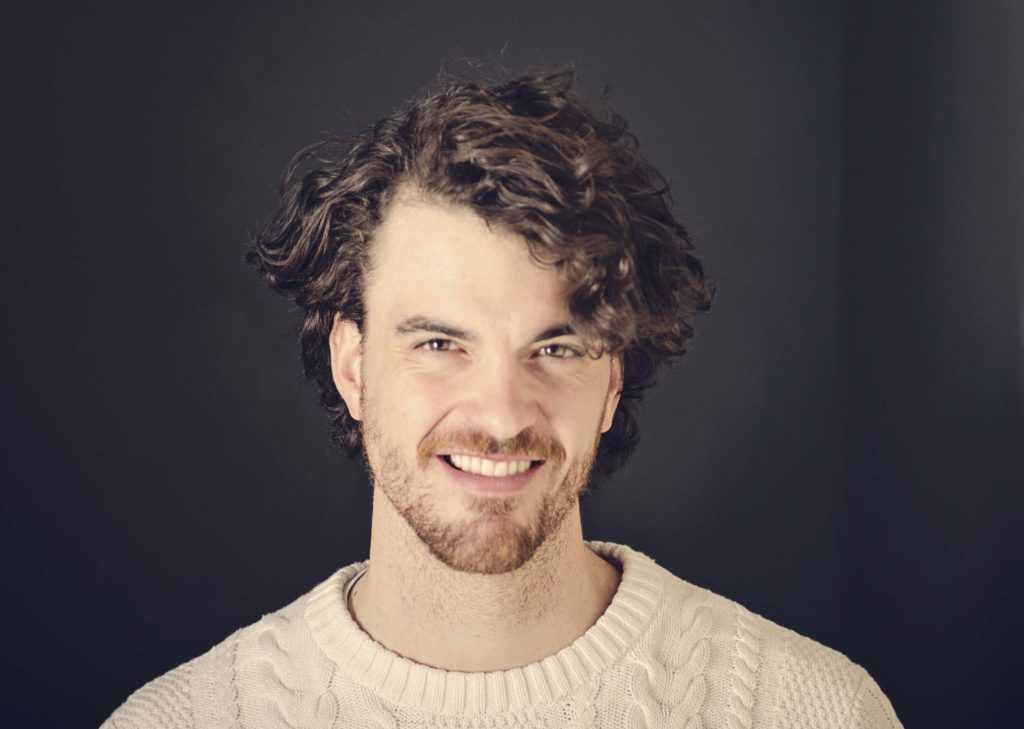 Side part haircuts
This haircut has no imperfections. It is a classic choice for every place and every occasion, especially if you like to dress conservatively. A hairstyle that allows you to side part hair can be called the ideal office option.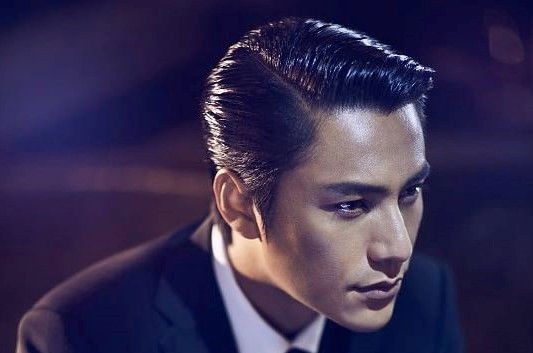 The most important thing here is to part on the right side. For this, you need to focus on the frontal depressions. It is believed that most of the famous politicians and the richest men in the world wear a side part on the left. But whether it really works like this is hard to say!