If you are asked to name the two most efficient and well-known medications for hair loss which of them would you remember? We are almost assured it would be Minoxidil and Finasteride! These two are the most famous drugs against Androgenic Alopecia. Nearly every man struggling from baldness has them in their arsenal. Even though both have a list of side effects, they still count to be the primary weapon when the issue is related to hair loss.
How great it would be if other medications were as efficient as these two and had no side effects. Surprisingly as it may seem, but some pharmaceutical companies assure us that such medicines do exist! Moreover, they promise that they are based on biological compounds. We are talking about Procapil, Redensyl, and Capixyl! And in this article, we compare how efficient they are in comparison to Minoxidil!
But before, let's give a proper definition to these medications as they are not as popular as Minoxidil, and not all of our readers may know about them.
What is Procapil?
Procapil is a relatively newer formula that is a natural solution made of ingredients found in citrus and olive trees. It is known to strengthen the hair follicle and prevent hair loss. Some companies claim that it can boost hair growth by up to 121%.Procapil is a natural DHT blocker. It prevents the effects of DHT on the hair follicles and increases blood flow to the scalp.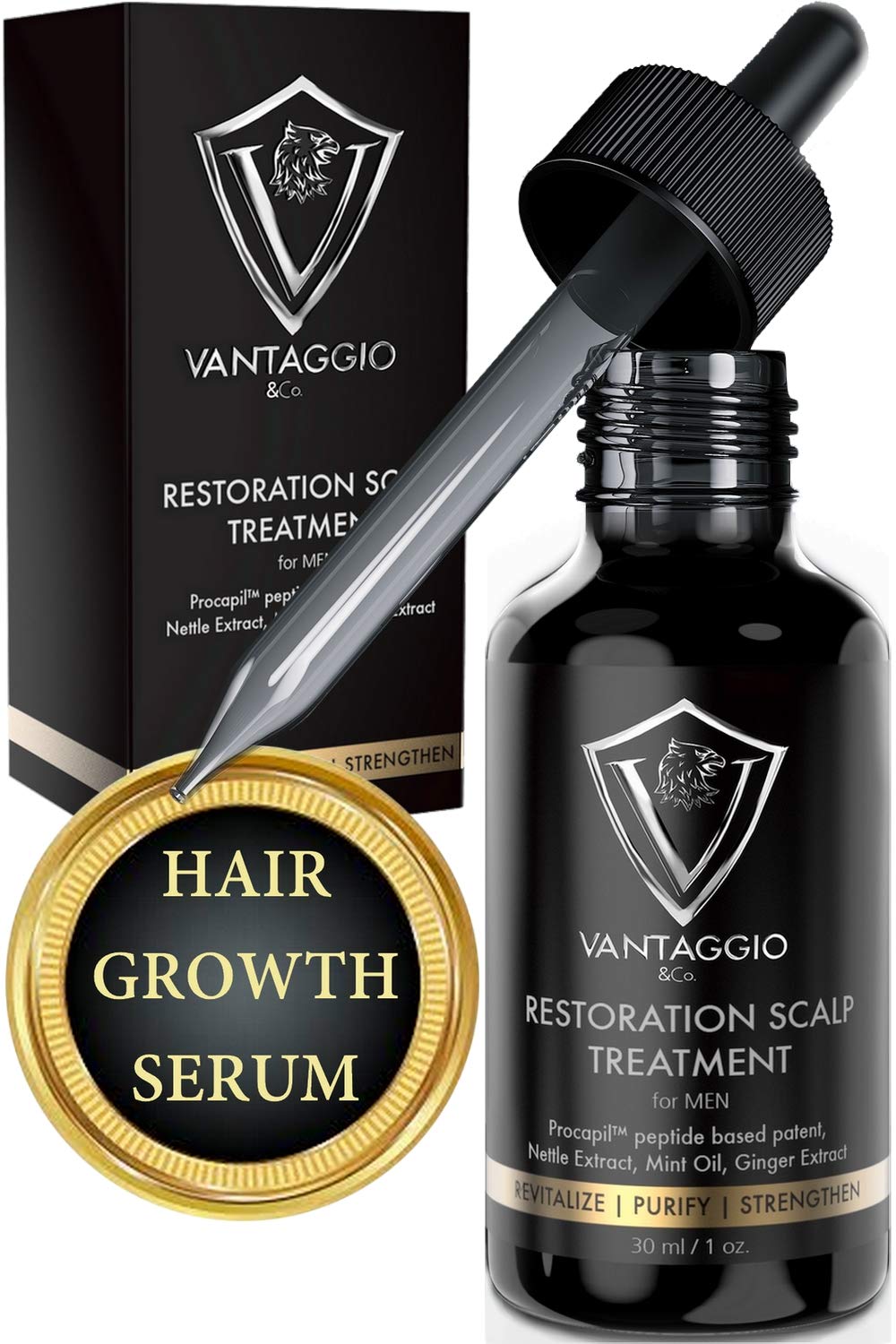 What is Redensyl?
Redensyl is a synergistic blend of 4 molecules that reactivates the bulge stem cells (ORSc) to promote hair growth. It contains dihydroquercetin-glucoside (a stabilized polyphenol), which activates the division of hair follicle stem cells but maintains their differentiation properties.This may sound a little bit overcomplicated, but manufacturers of this medication promise formidable results. According to them, this newest medication is the best alternative to hair transplantation. It is the first hair care cosmetic active ingredient based on regenerative medicine researches. It gives better results than a surgical procedure for hair transplant in 84 days.Sounds really promising! But is it as good as it is represented by manufacturers?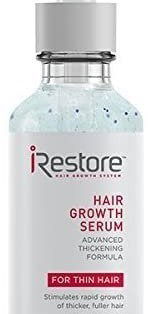 What is Capixyl?
Capixyl is a blend of a peptide, acetyl tetrapeptide-3, and extract of red clover. It is a gentle emollient that hydrates the scalp to stimulate natural, noticeable hair growth. Some clinical results prove a significant decrease in hair loss effect and increase in hair regrowth. Capixyl helps to reduce thinning and also helps in the prevention of hair loss. It is very nourishing and fortifying for hair and can be used safely and confidently in an attempt to thicken and regrow a full, healthy, and shiny head of hair.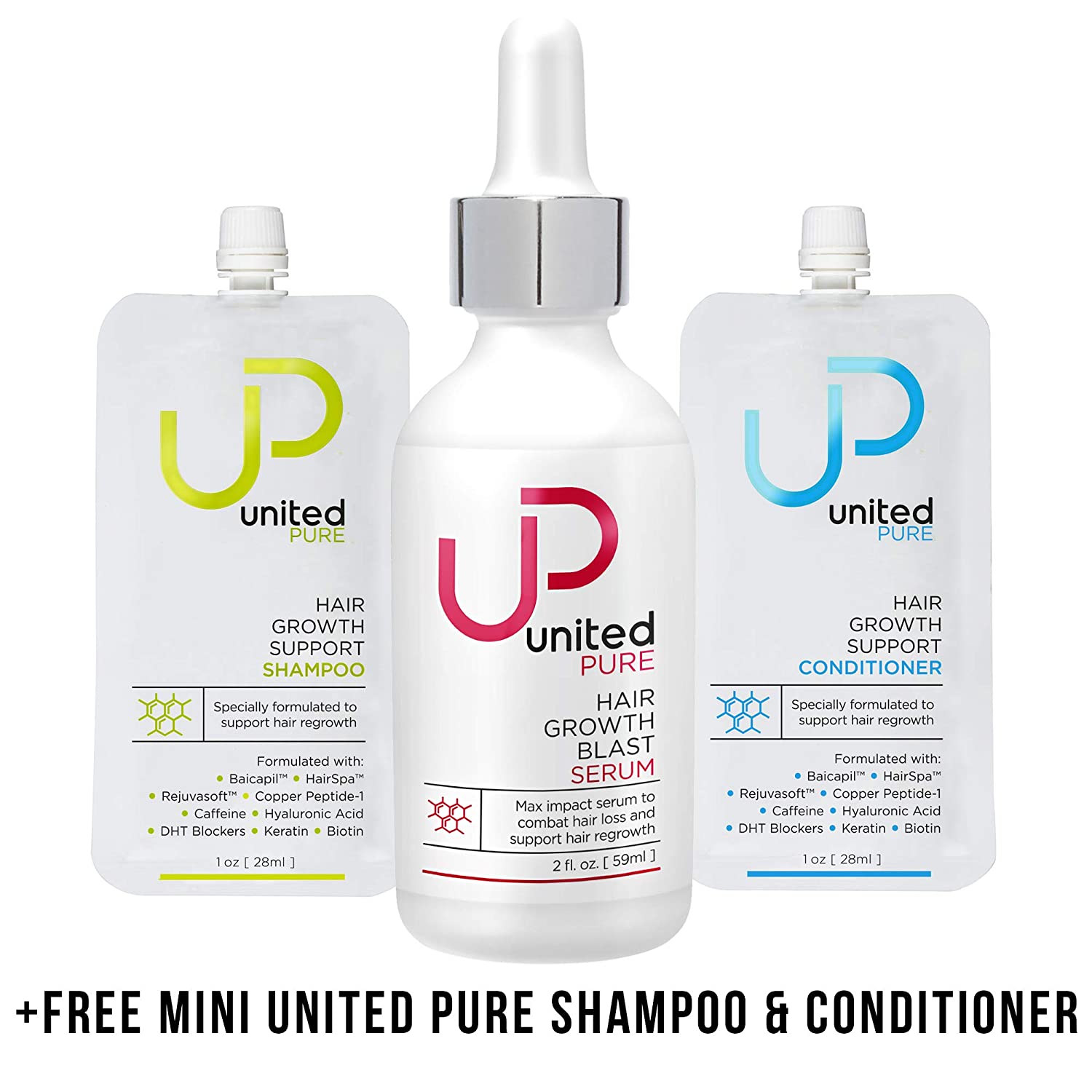 Minoxidil vs. Procapil, Redensyl, and Capixil!
A Comparative study between topical 5% Minoxidil and topical Redensyl, Capixyl, and Procapil combination has been conducted by Beykoz State Hospital in Istanbul in 2019. This study included only men with androgenetic alopecia. A total of 120 patients with the baldness stage of 2-5 Norwood were included in this study. Thus, as you can see, it is relatively new; moreover, the number of participants is quite wide to have reliable results.
What was the objective of the study? Well... As we already mentioned, most men use Minoxidil against hair loss. Having positive therapeutic outcomes, Minoxidil also has some side effects. Briefly said, the study aimed to compare the safety and effectiveness of alternative treatments (Redensyl, Capixyl, and Procapil) and 5% Minoxidil.
The core idea behind the study was that it combined these three medications (Redensyl, Capixyl, and Procapil - RCP) as all of them contained unique components needed for hair regrowth. The study did not investigate them separately. The mix of these three mediations gave them a more potent formula. The patients were randomized to take only this RCP mixture or Minoxidil.
Of the 120 individuals enrolled in the study, 106 completed the study (54 patients in the RCP group and 52 patients in the minoxidil group). The researcher evaluation showed significantly better recovery in the group treated with RCP than in the group that received minoxidil treatment. Minoxidil group - 25.5% vs. RCP group - 64.7%.Moreover, a seven-point global photographic evaluation scale was used to evaluate the head skin before and after the treatment. Global photographic evaluation of the 106 patients who completed the study revealed a significant extent of recovery in the group treated with RCP than in the group treated with topical Minoxidil. 88.9% in the RCP group vs. 60% in the minoxidil group.
The study proved that topical RCP had better recovery compared with 5% minoxidil, and the difference was shown to be statistically significant (p<0.05).
Conclusion
Unfortunately, there are no large-scale studies separately investigating Redensyl, Capixyl, or Procapil. Even though the research discussed in this article does not have a large scale, it still has promising data. Therefore, we can conclude that the combination of these three botanical remedies might have a better outcome in your hair restoration journey than with such potent medication as Minoxidil.