There are a lot of hair loss treatment programs out there. Most of these programs promise hair loss fixes with their unique approach that is different from anything else out on the market. What we will be discussing in this blog today is: is The Hair Loss Black book - all it's cracked out to be, or is it just another blatant scam?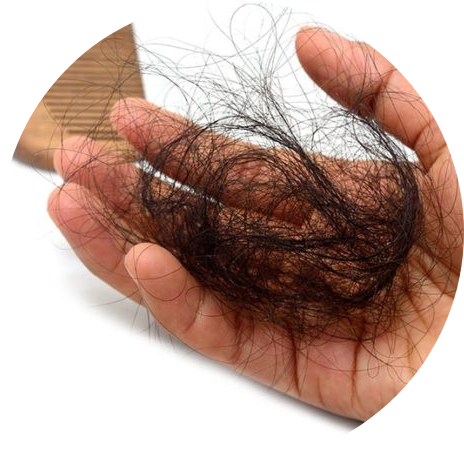 The first question that comes to mind - is hair loss treatment even possible? Because if all programs lived up to their word, there would no longer be any bald men walking the face of the planet.
What most people fail to understand is your hair will continue to fall out if you make the wrong choice for treatment or do nothing to prevent it. Not every program will live up to its expectations or promises. Some may even cause more harm than good, psychological as well as physical, by giving men and women alike false expectations.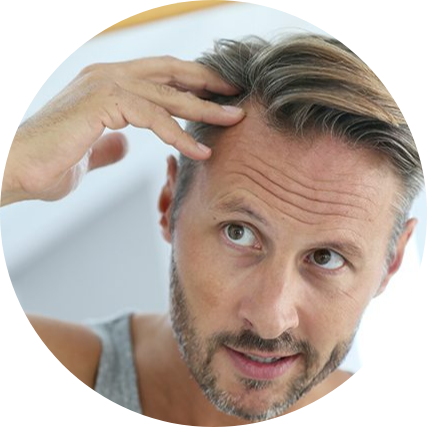 However, after further examination, we would like to inform you that The Hair Loss Black Book has a bit more to offer than its competitors. Its basic principle revolves around multiple scientific studies done around the universally accepted cause of hair loss, the DHT hormone. While helping most of the readers further understand what and why they may be facing or experiencing hair loss. Other programs tend to make false promises on the timeline, which it takes to cure hair loss. Usually, they promise no more than two weeks to a month, which is quite frankly absurd.
That is why The Hair Loss Black Book caught our attention because it doesn't offer a quick fix. It says it may very well take up to two years, depending on your current health condition. Although this may be a shock to most people, we assure you this is an entirely reasonable time frame, especially when it comes to reversing hair loss and steadily see new hair growing in.
The breakdown of The Hair Loss Black Book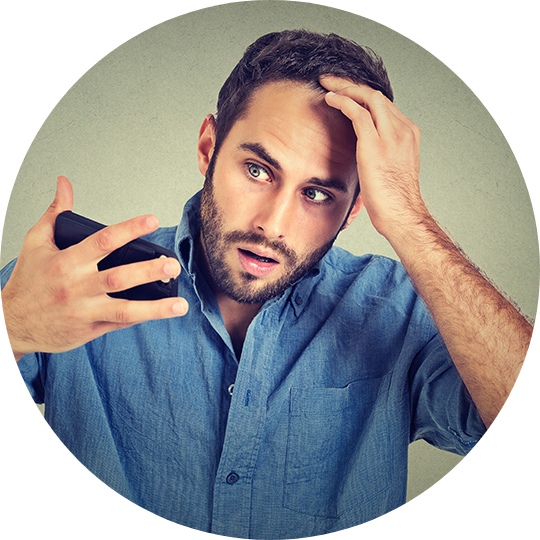 The program's primary focus is eliminating DHT-increasing toxins to combat hair loss. It offers a careful balance when it comes to an overall healthy lifestyle with a heavy emphasis on fitness, a balanced diet, and complete detoxification of your body. However, patience is always a key when it comes to your hair loss journey. The program itself doesn't rely on you spending your hard-earned money on extra additional steps and products. Quite frankly, it discourages it.
The fitness portion of the book places a heavy emphasis on losing extra body fat, establishing a balanced routine for cardio and weight training that will set you up and give you a better understanding of how to achieve long-term results.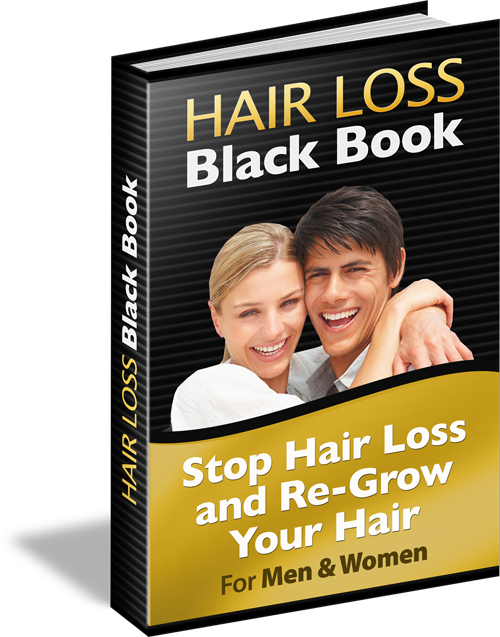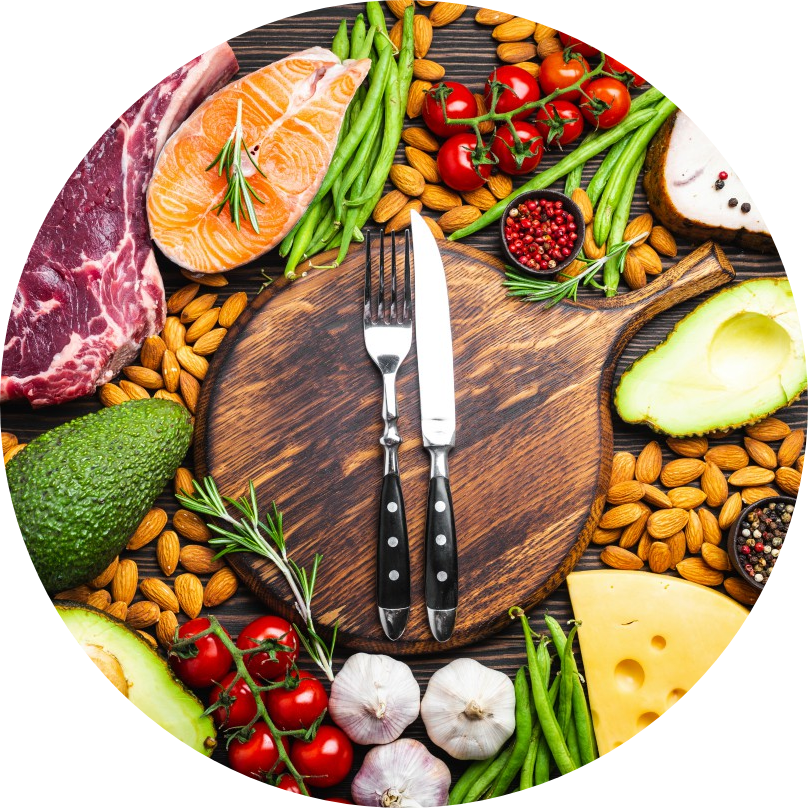 The second portion of the book focuses on nutrition, enlightening the reader with a sea of information that, to be fair, is quite detailed and complex. But all for the benefit to further your education of complex macronutrients, vitamins, and minerals, needed for a healthy lifestyle, which eliminates excess DHT and promotes hair re-growth.
Nutrition is an essential tool to achieve your goal. This part of the book also gives you information on the importance of staying hydrated and giving your scalp a healthy environment to regrow hair, as well as teaching you different scalp massages to maximize blood flow to problematic areas and revitalize your hair. You will also learn which supplements can help you and which ones are a waste of money and can even be harmful.
There is a lot of essential information that can be learned from The Hair Loss Black Book that most other hair loss prevention programs overlook, or just avoid talking about because they lack the proper scientific studies and information to back up their claims. The Hair Loss Black Book provides information from published statistics and many expert studies done on the subject. It's a combination of valid facts, proven remedies, and easy to understand instructions.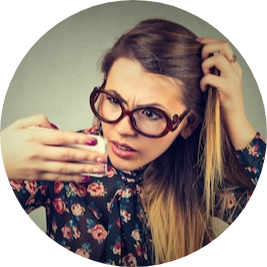 The book deals with hair loss in men as well as women. There are separate chapters that are exclusive to your gender. In one of the reports, it explains PCOS, which is closely linked to the possible hair loss causes in women. The book ends with giving you tips on long term maintenance and a detailed explanation of what type of expectations you should have, what stage you are at in your hair loss, and if your hair can be saved.
There is another bonus feature that was surprisingly pleasing to us. You get free updates for life via email. What does this mean? As information is continually evolving, and every day more discoveries, experiments, and researches are conducted on this topic, there is a constant flow of information. It is reassuring to know that you will be updated without regularly having to check back on the site and make more purchases. There are no other monthly fees or obligations. It's essentially a one-time investment. The rest is up to you.


Is The Hair Loss Black Book worth your time or money? Does it deliver on its promise?
There is a lot to be said about the book. To sum it up, there is a lot of significant and overwhelming amount of essential information that you will learn about how to cure hair loss. It offers quality solutions to your hair loss problems. If you are disciplined with your routine and are actually committed to treating your hair loss, The Hair Loss Black Book is the best answer for you.
We give you a free e-book "Top 10 reasons for hair loss".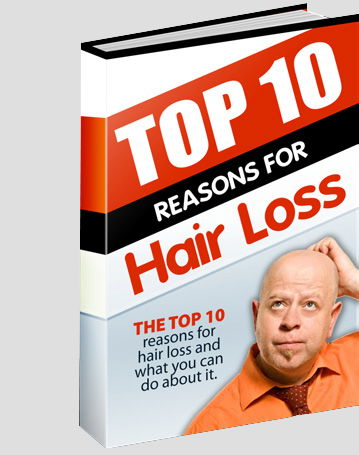 Get 87% off on HAIR LOSS BLACK BOOK by clicking the button below. Pay only 47$ instead of 375$!