If you are here to find out what a ketoconazole shampoo is, you are in the wrong place. Go check our article explaining all the details about this formidable formula for hair regrowth. But if you already know about its properties, then it's time to choose the best brand meeting all your needs.
But before we move to our list of the best shampoo brands, it must be mentioned that ketoconazole is primarily used to treat fungal infections on the scalp. It treats dandruff, itchy scalp, seborrheic dermatitis. On the other hand, it can also stimulate hair regrowth and stop hair fall. But it is a secondary purpose of this formula. It has not been developed for hair regrowth originally.
Therefore, in this article, we have listed the top 3 ketoconazole shampoos that are the best for hair regrowth but not for dandruff treatment.
What we have taken into account choosing these brands
The proportion of ketoconazole varies from 0.2 to 2%. In most cases, shampoos contain 1% of this substance. The higher dosage (2%) goes only with a prescription.
A 1% ketoconazole shampoo is enough to treat severe dandruff or seborrheic dermatitis. However, our goal is to stop hair loss. That is why we chose shampoos that contain other enhancing substances. Only in combination with ketoconazole, they give us the best results.
The best 3 ketoconazole shampoos for stopping hair loss according to HairGC
Number 3: Ultrax Labs Hair Surge
This shampoo is one of the best in its class. Why? Because it can handle multiple tasks: enhances hair regrowth, stops hair loss, thickens hair, treats dandruff and itchy scalp. Besides, this shampoo is quite famous and has a lot of positive reviews.
Ultrax Labs Hair Surge shampoo has the CaffainoPlex blend formula, containing Natural Caffeine, Saw Palmetto, and Ketoconazole. The synergy of these ingredients address hair loss and block DHT to thicken hair, reduce breakage, and stimulate natural hair growth.
Moreover, its formula contains other natural ingredients like Niacin, Peppermint Oil, and Mango Butter. It nourishes hair follicles, cleans hair without stripping natural oils, and adds volume and fullness.
Ketoconazole is one of its key ingredients. It contains only 0.2% ketoconazole. But according to the manufacturer, it's enough to make it work most effectively.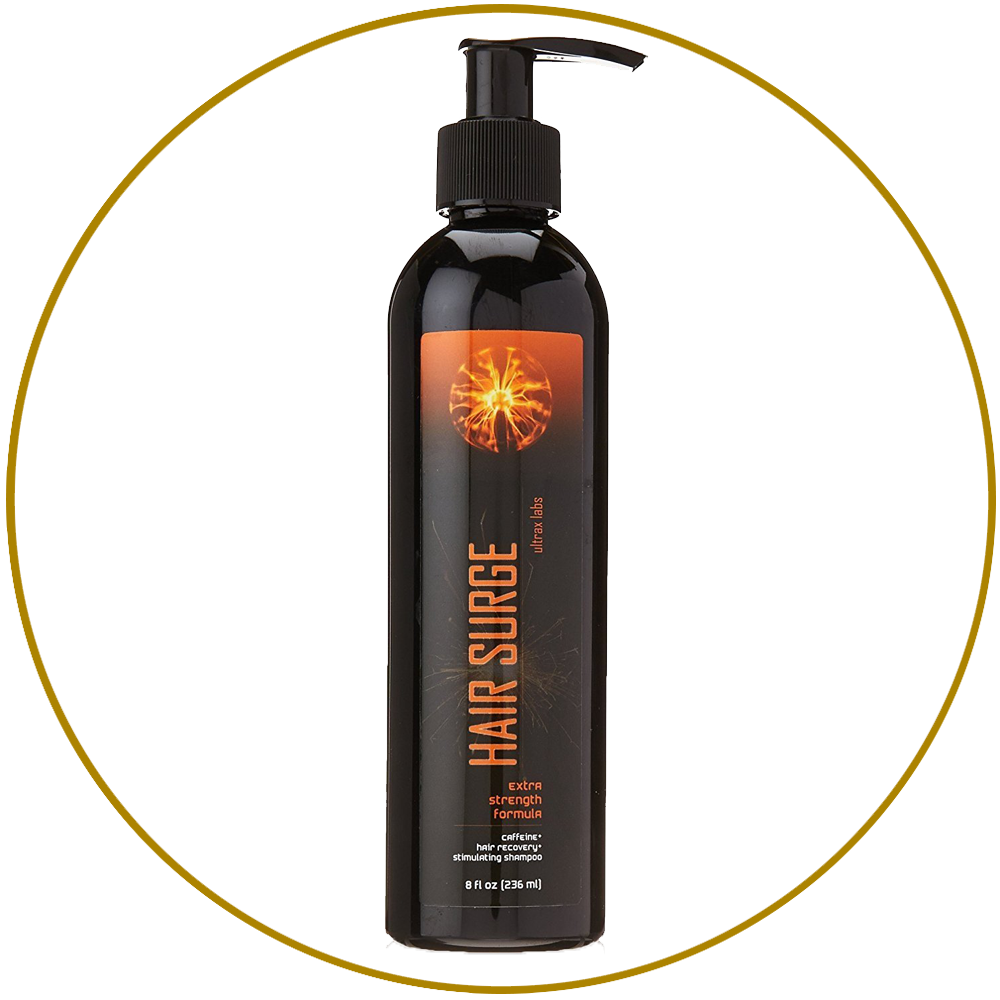 Pros:
It has a potent formula: Caffeine, Ketoconazole, and Saw Palmetto. It's safe, effective, and naturally based.

Suitable for everyday use;

Made in the USA;

Suitable for both men and women;
Cons:
Even though the formula of this product is outstanding, the price is considerably high! That is why we have listed Ultrax Labs Hair Surge in third place!
Number 2: Nizoral Anti-Dandruff Shampoo
This shampoo has been developed to treat dandruff, itchy scalp, and seborrheic dermatitis, and numerous clinical trials prove its efficiency. This brand is probably the most well-known among ketoconazole shampoos. It contains basic 1% ketoconazole, which is enough to kill the dandruff-causing fungus without harming the hair cuticles.But we have the list of shampoos fighting hair loss. Then why would we put this one in second place? The answer is obvious, it is the price! This brand is notably cheaper comparing with other competitors.Besides, the brand is well-known, and its simple formula handles quite well with hair loss. It thickens hair follicles and helps to regrow the hairline.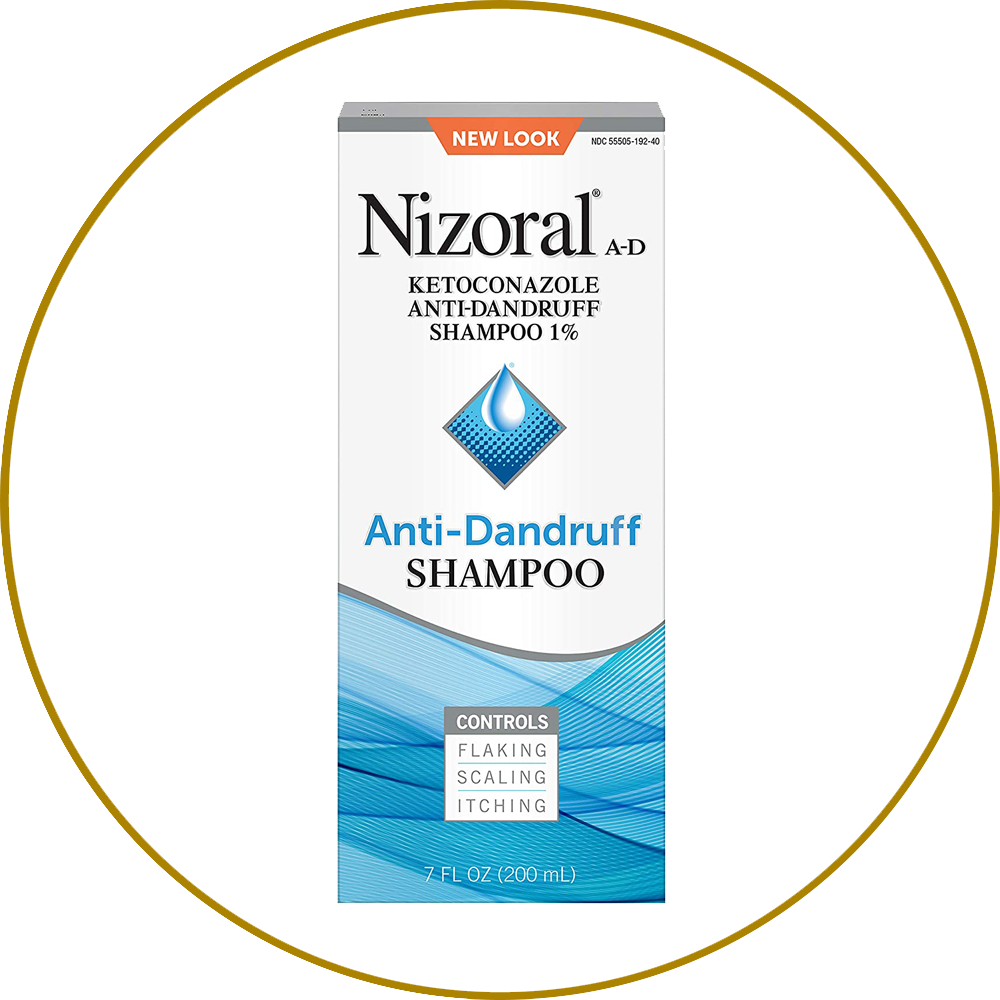 Pros:
The shampoo fights every itchy scalp-related issue, including dandruff, dry scalp, eczema, seborrheic dermatitis;

Reduces hair fall with time;

Affordable
Cons:
Can leave the hair dry. Apply only on the scalp;

Has no additional enhancing natural ingredients to stimulate hair growth;
The ratio of price and efficiency lists this brand in well-deserved second place in our list!
Number 1: REVITA HAIR STIMULATING SHAMPOO
This shampoo has been developed primarily for hair loss treatment. It has the most sophisticated formula on the market for both female pattern baldness and male pattern baldness. Its formula includes the DHT blockers - ketoconazole and caffeine. But, more importantly, it also holds biotin, which is essential for hair growth. This shampoo is suitable for all hair types.
It also treats dandruff and other scalp ailments. Surprisingly as it may seem, but even with such a potent formula, the price is relatively low. If we compare the prices of other shampoos with ketoconazole, it stands somewhere in the middle.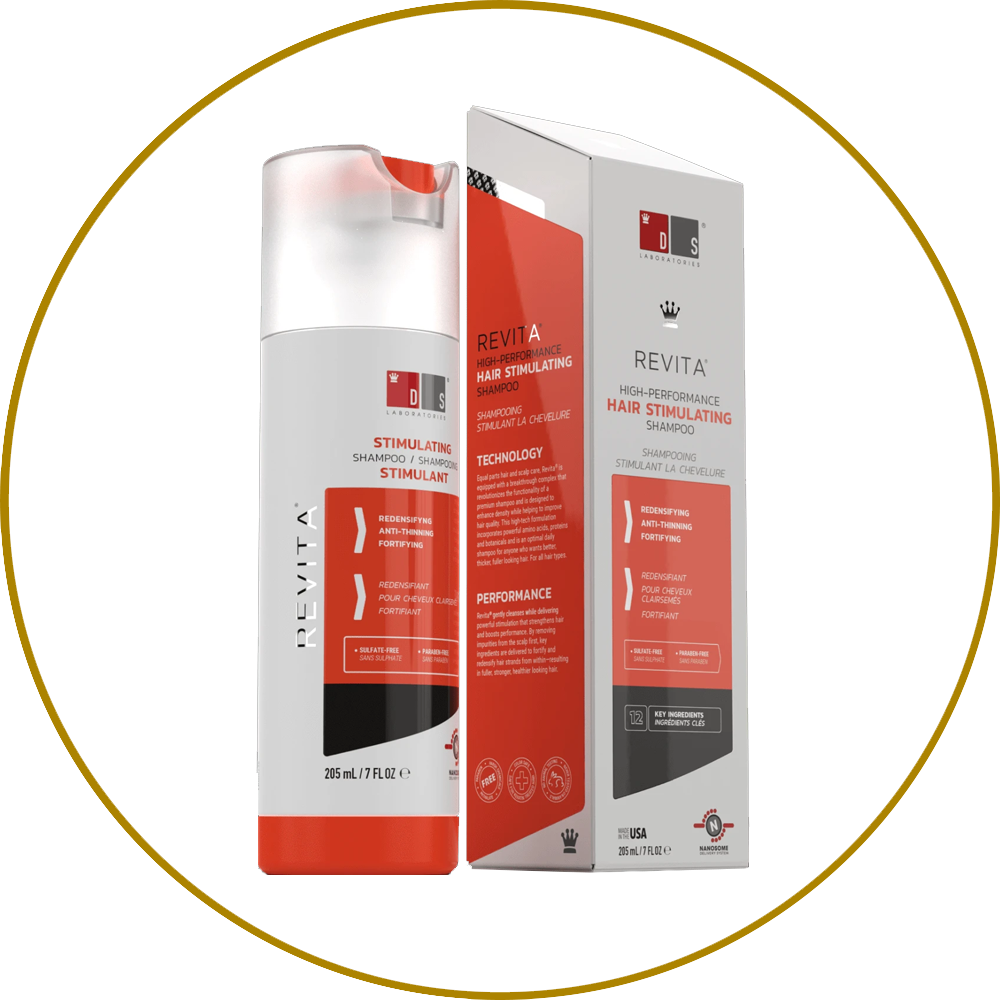 Check price on DS Laboratories!
Pros:
The shampoo was designed to fight hair loss;

Has additional enhancing natural ingredients to stimulate hair growth;

Treats dandruff, dry scalp, eczema, seborrheic dermatitis;

For all types of hair;

For men and women.
Cons:
The ratio of price and efficiency is ideal in this shampoo! Therefore, Revita shampoo lists in the well-deserved first place!