Fashion trends change every season, and hairstyles change along with them accordingly. However, classic hairstyles never lose popularity. Their significance grows even more urgent when we face hair loss. Therefore, it is vital to find a professional barber who will adapt the classic haircut under your facial features and hair problems. Otherwise, remember that short haircut is always a solution.
We do not discuss our traditional topics about hair loss causes and treatment in this article. Instead, we consider only the cosmetical solutions to your hair problems. In other words, it means that you have already put up with the fact of hair loss and need an immediate result. If you still hope to regrow your hair and such options are not acceptable for you, read our article about the top 5 methods to treat hair loss in men.
At the stage of choosing a hairstyle, don't forget to take into consideration these important factors:
Short haircuts with volume and textured styling make the impression of dense hair;

You may cover balding spots with haircuts that create chaos on the head, like retro hairstyles. Surprising as it may appear, but such hairstyles suit people of any age;

You may think that volume can hide balding spots, but it's not always the best option. It would be better to use a haircut machine;

Thin hair or total baldness does not attract much attention if you have a beard. See our article about

how to grow a beard

.


Hairstyles for balding men
First, let us congratulate you! It's not that easy to accept the fact of balding. No one says that hair regrowth is impossible. Instead, it's our duty to inform you how to restore your hair. However, hair restoration never happens in a few weeks. It's a long and complicated process. Therefore, let's concentrate on the means that can hide your problem.
1. Zero buzz cut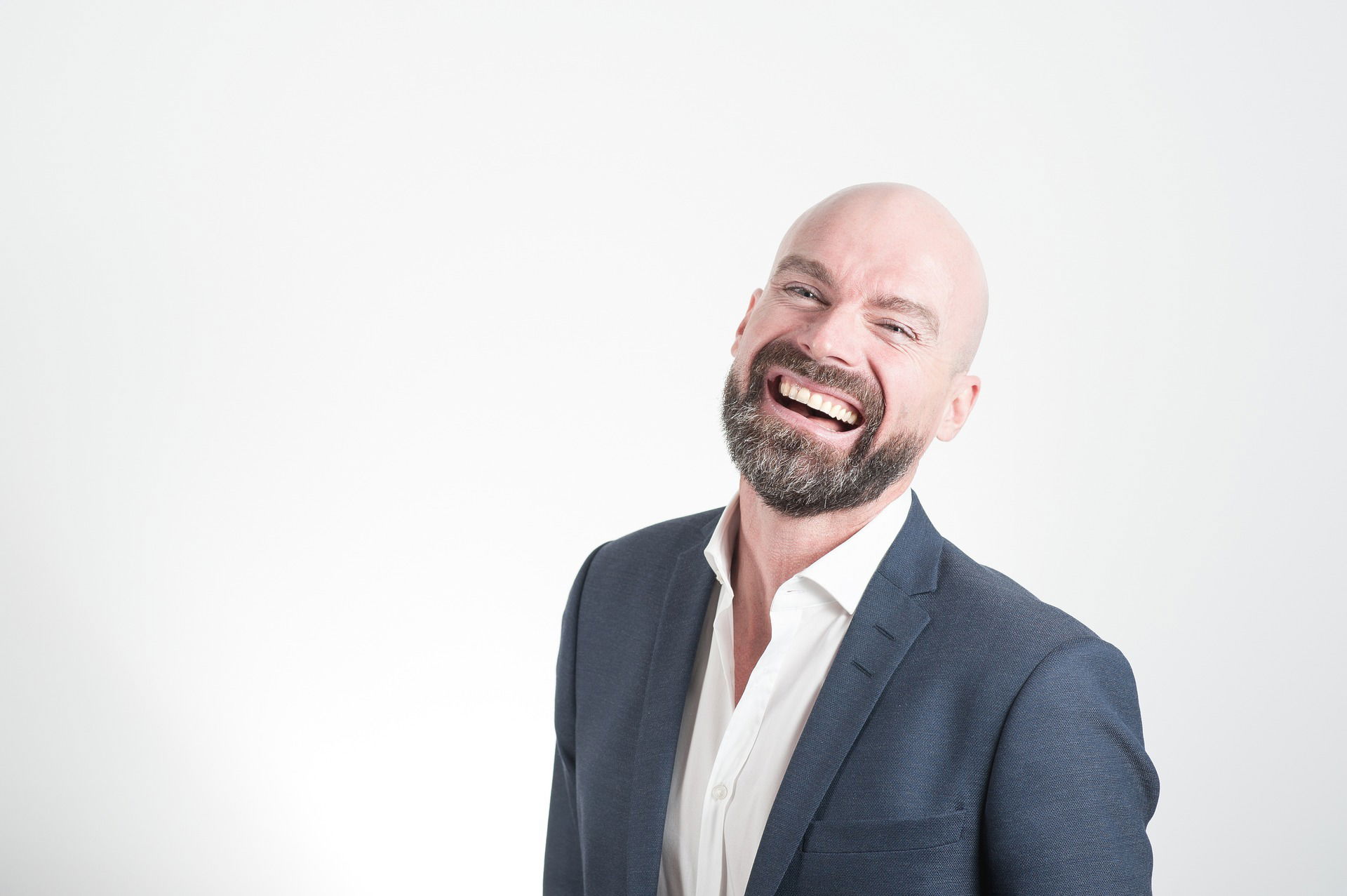 If you noticed alopecia too late and you reached the third stage of baldness according to Norwood, zero buzz cut is what you need. This haircut has a psychological effect. If you are brave enough to shave your head, it means that you are a pretty open person and have accepted your problem. It's the best excuse if someone asks you why you shave bald. You can always say that bald head is a part of your style. If you grow a beard, you will make your style even more unique and funky. Besides, a bald head with a beard is growing in popularity nowadays. You kill two birds with one stone - hide your baldness and get trend style.
Zero buzz cut fits anyone, with only one exception - you should not have any problems with the scalp. Scars, papillomas, dermatological diseases, or even an uneven skull shape can cause problems.
2. Burr buzz cut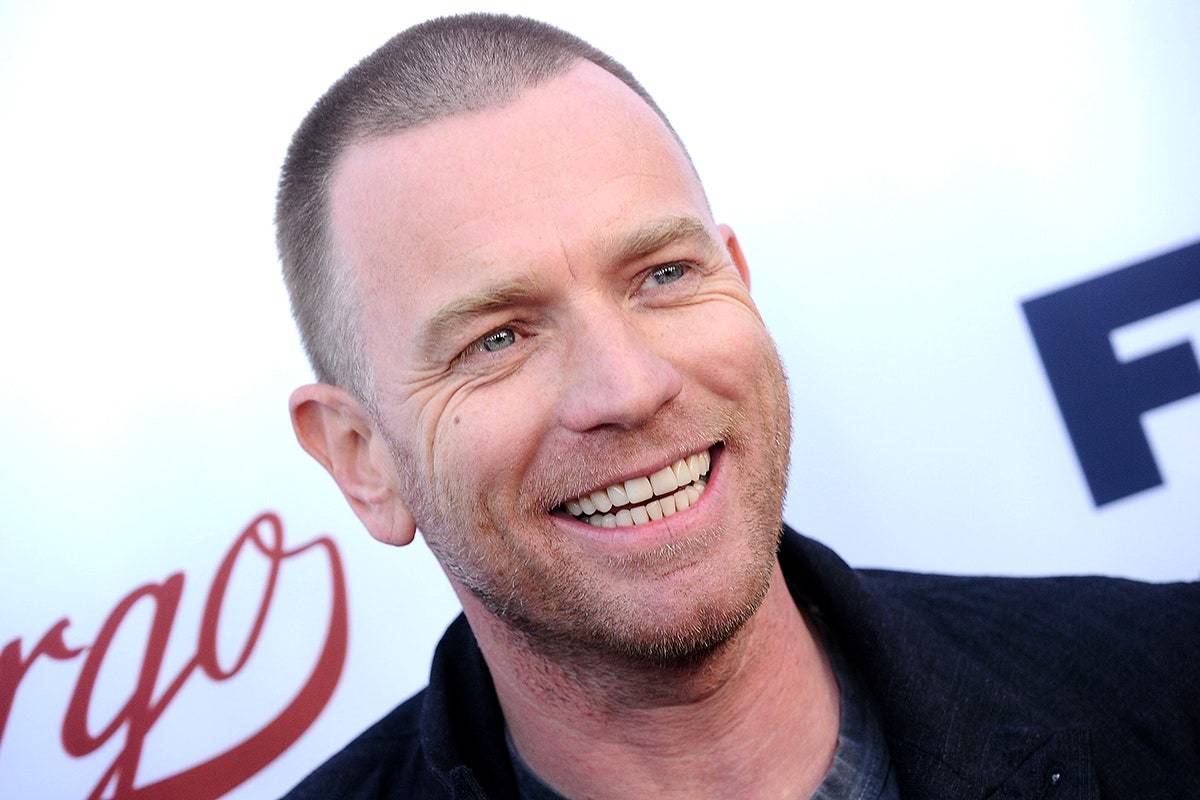 Head shaving is not an easy task for everybody. We realize that it can cause inconveniences. Zero buzz cut needs frequent attention, and not all of us are ready to shave head almost every day. If you are not eager for such a drastic transformation, you can try a burr buzz cut. This haircut best suits for androgenic alopecia. If your hairline has moved, this short buzz cut can hide this imperfection and create a style that emphasizes your masculinity.
However, this hairstyle is not suitable for alopecia areata. It can not hide balding spots.
This haircut needs a frequent visit to the barbershop.
3. Short Caesar cut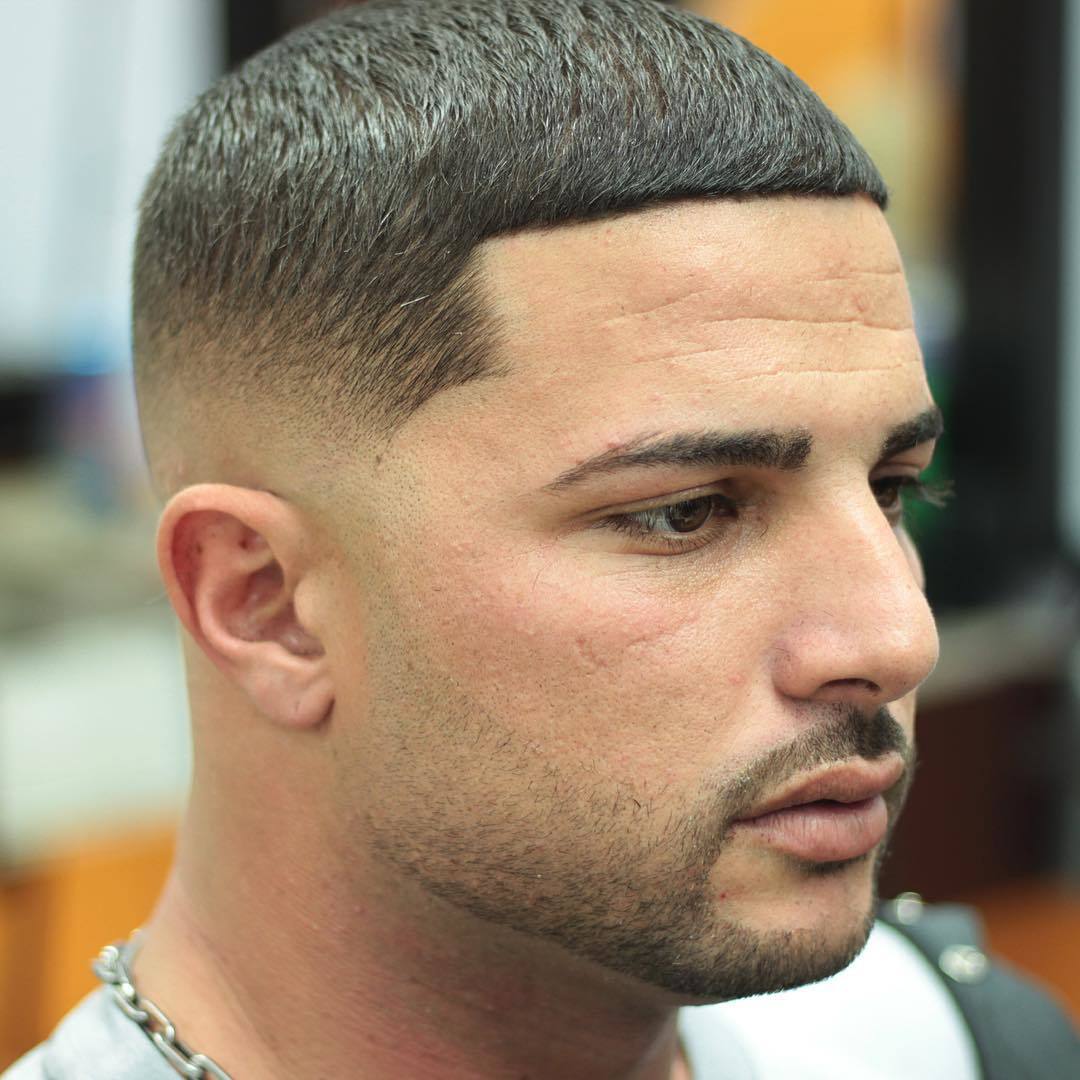 A Caesar haircut is one of the oldest and most traditional hairstyles, and it continues to be a popular choice for men nowadays. This hairstyle features a short length; hair is styled forward with a small, horizontally cut fringe.
Caesar is a perfect haircut for thinning hair. If hair falls out in the parietal area, this haircut will definitely suit you. You can hide your forehead and hairline with a short cut fringe.
4. Uneven layered cut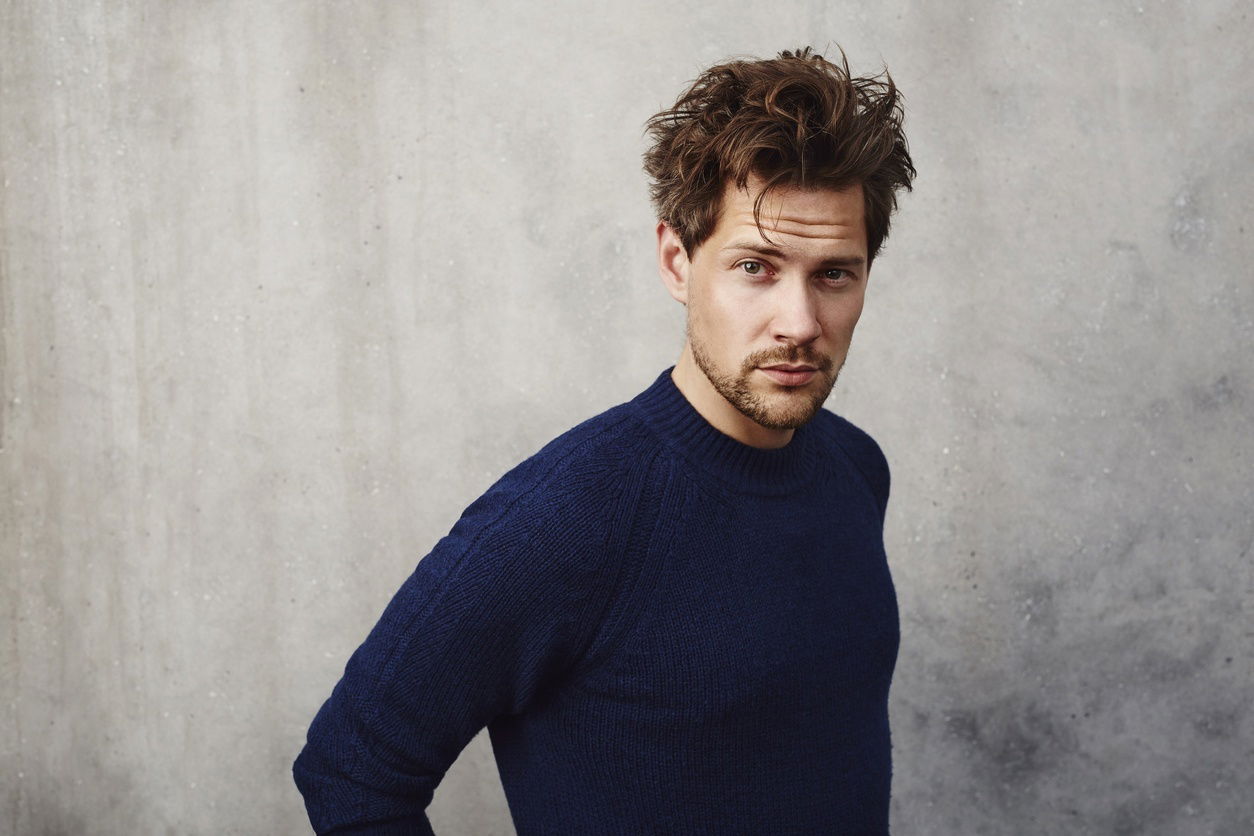 You will have rebellious chaos on your head if you ask your barber to cut your hair in this style and use hair clay, but not too much. An experienced barber knows how to make layers from hair that create volume in the problematic areas. This hairstyle best suits men who suffer from hair loss in the temples area.
5. Short undercut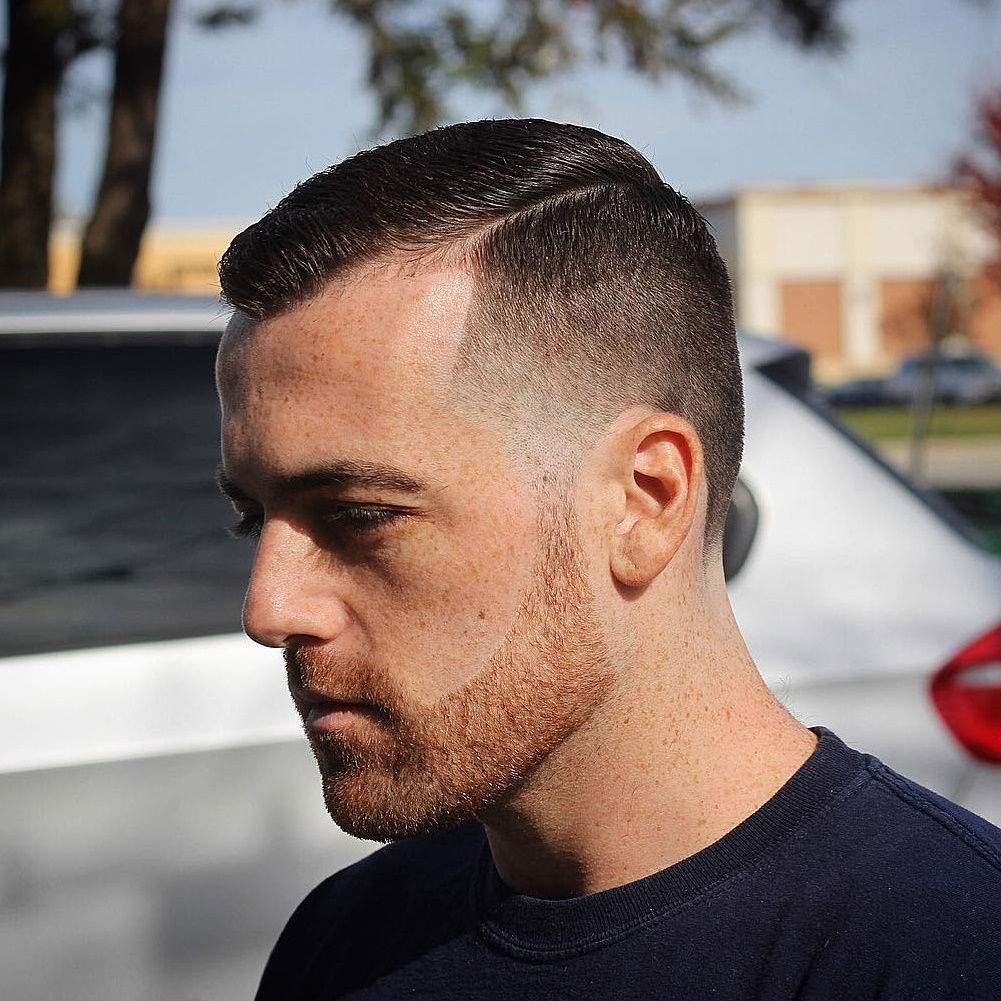 Probably, the most trending haircut in men today. The structure that this hairstyle offers is unique and memorable and gives a classy, refined look.
The idea of this hairstyle is that the top contrasts with the sides. Basically, undercut has short and medium-length styles, but in case of hair loss, you should choose the first variation. Ask your barber to leave relatively long hair on the top and buzz short the sides and the back. It perfectly suits men suffering from androgenic alopecia.
Conclusion
Every professional barber can confirm that under no circumstances should you cover a bald spot with your long hair. Growing long hair is not a good idea. It might look pretty only in your imagination. People will notice areas with sparse hair, and it will be clear for everybody that you are embarrassed by hair loss.
Therefore, choose a haircut from our list and enjoy the new look! And remember that any situation can be turned for your favor by highlighting its advantages.