Various studies in the hair loss field support the idea that a derma roller induces the proliferation of skin cells. As far as we know, skin cell proliferation is beneficial for wounds, scars, and even new hair growth.
This procedure includes three stages - inflammation, proliferation, and remodeling. These stages are involved in the natural wound healing process.
A derma roller causes micro-injuries that initiate the natural healing process that tends to increase blood circulation in the hair follicles and lead to new hair growth.
Before using a derma roller, you need to know that it can stimulate not only hair growth but also hair loss if it is used frequently and with the wrong length of needles.
How often you can use a dermal roller depends on the treatment purpose and the size of the needles, respectively. Also, it depends on whether you use hair loss medications or not.
Hair loss is more common in men than in women. A derma roller provides you with a quick and easy way to regain healthy hair and is equally efficient for both men and women.
Can we use a derma roller daily?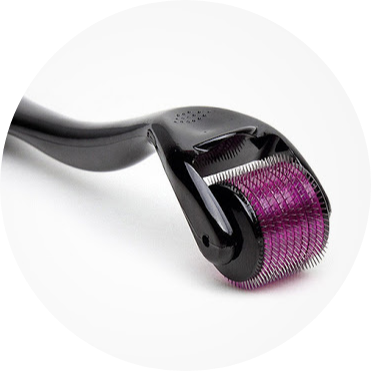 A derma roller is a device that is used to increase hair growth and new hair production by increasing blood circulation and stimulating the production of new cells.
A derma roller makes tiny injections into your skin without any damage or pain. These provoking tingling sensations cause an increase in collagen synthesis at the place of the injection, elevate blood circulation, and enhance new cell production, which promotes hair growth.
To choose a derma roller and find out more information about this fabulous invention, you can take a look at our article: Derma Roller for hair loss.
How to use minoxidil with a derma roller to stop hair loss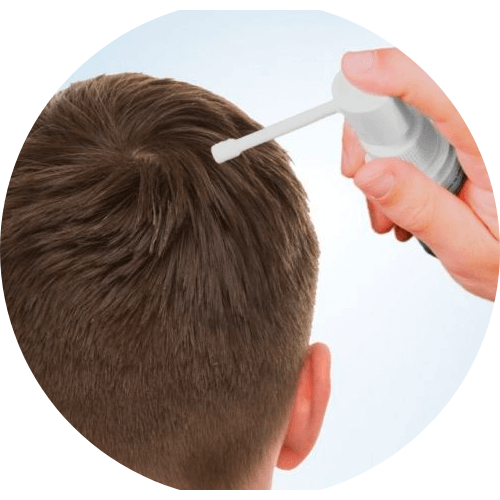 Minoxidil is one of the best medications that humanity has invented so far. It is a pharmaceutically active agent usually produced as a topical solution or foam. You must apply it to the bald areas of the scalp.
Minoxidil tends to treat inactive hair follicles, improves blood circulation, and promotes new hair growth. To find out more information about this product and choose an appropriate brand for you, you can read our article about minoxidil.
In conjunction with a derma roller, the effects of minoxidil are enhanced several times due to direct absorption deep into hair follicles. First, you should use a derma roller on the scalp and after apply minoxidil. This will help the minoxidil penetrate deeper into the scalp and show the best possible results.
When you treat your scalp with microneedles, they create temporary channels on the scalp. These channels will be closed from 30 minutes to 1 hour. You must use minoxidil for this short period.
Some people prefer to apply minoxidil first and then pierce the scalp. Such a method is not recommended, but if you find it more effective, follow this procedure.
The concentration of minoxidil for use with a derma roller
5% of minoxidil is an average dosage for a grown-up man. If you are afraid to start with such a dosage, you can use 2% minoxidil, but the results might be disappointing. So we recommend 5% minoxidil for men and 2% minoxidil for women.
If you apply minoxidil, you should use a derma roller with smaller needles, about 0.2 to 0.3 mm. Otherwise, it will penetrate deep into the scalp and cause irritation.
Step-by-step procedure for using a hair derma roller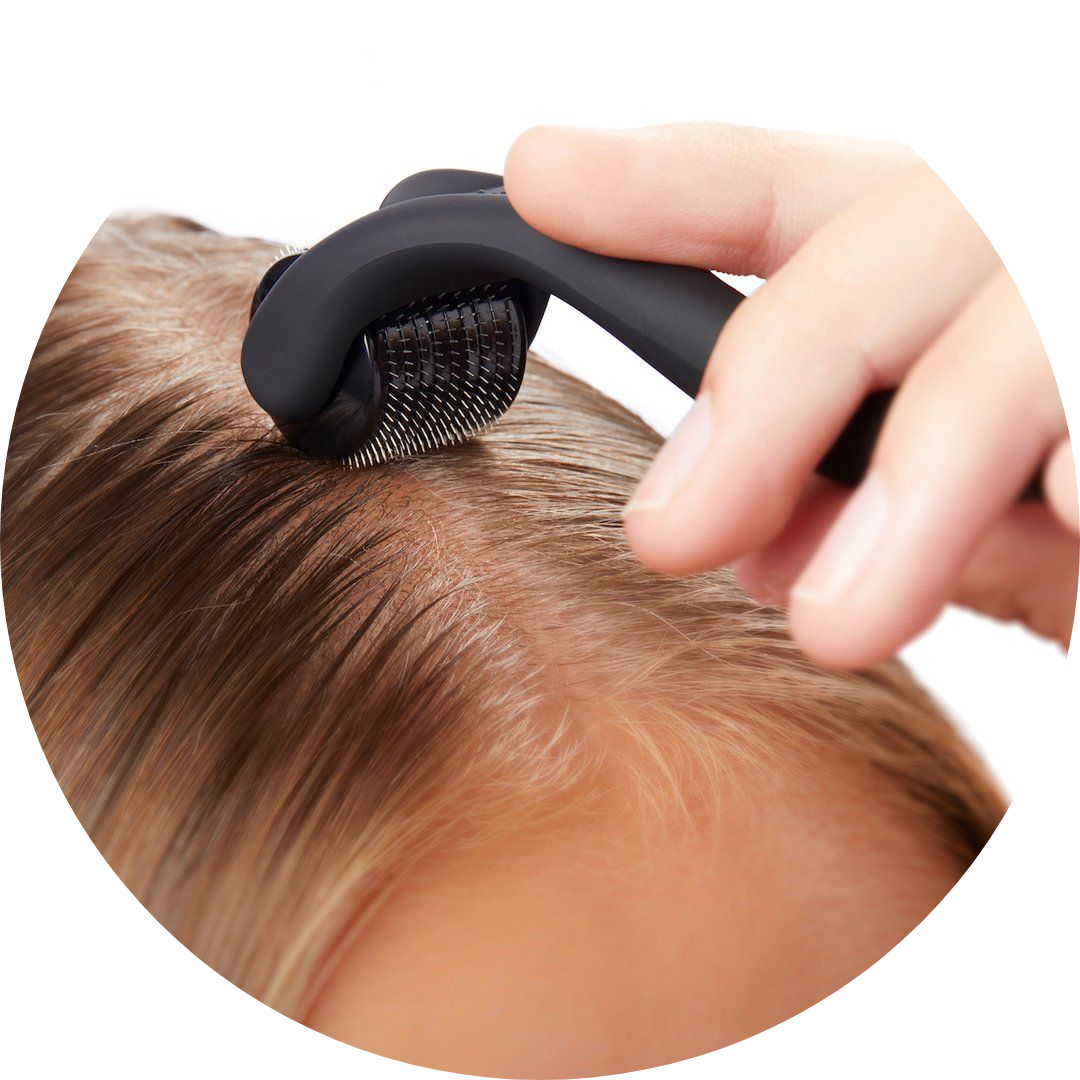 1. Moisturize your hair.
It is highly recommended to moisten your hair before the procedure. By doing this, your hair will be protected from tangling and curling.
2. Start at the hairline.
Start using the tool from the front of your head, from the hairline. Then move a derma roller to the back of your head.
3. Focus on one area for a while.
You have to focus on a specific part at a time. You must roll each area up to 15 times. You must move the roller horizontally, vertically, and diagonally in each area three to four times.
Move the roller only when the needles are in contact with the scalp and in one direction only. Do not roll it back and forth, or it might tangle in your hair.
4. Cover the entire area.
By repeating the same procedure, you must cover the entire area, which requires treatment.
You should only treat the area where hair loss has occurred.
5. Apply minoxidil or another hair loss medication
After you have completed your needle treatment, apply minoxidil, and massage the scalp gently.


How often can you use a derma roller for hair loss?
It is recommended to use two different derma rollers of distinct needle sizes. To improve the absorption of your topical hair care product, you need to use smaller needles weekly.