We all know that the main reason why we lose hair due to Androgenic Alopecia is the hormone dihydrotestosterone (DHT). Therefore, people suffering from this ailment treat hair loss with the medications that block the enzyme type 5 alpha-reductase, as well as the androgen receptors of the hair follicles, thereby reducing their sensitivity to the hormone DHT. Simply put, people use DHT blockers. The two most famous and potent medications that block DHT are Finasteride and Dutasteride. However, both these drugs are hormonal and have many side effects. Therefore, most people are afraid to use them and seek natural remedies that can perform the same function. Luckily for us, nature gave us such medication - it's Saw Palmetto!
What is Saw Palmetto?
It's a natural extract from a dwarf palm (saw palmetto). For its efficiency against androgenic alopecia (hair loss), it has been called Natural Finasteride. As we have already mentioned, Finasteride may cause several side effects. The most terrifying one for all men is a decrease in potency and impaired ejaculation. Therefore, not all men are ready to sacrifice such essential body functions to regrow hair. Unlike Finasteride, saw palmetto does not have such side effects, and men use it without any fear.
Studies on the effectiveness of saw palmetto against androgenic alopecia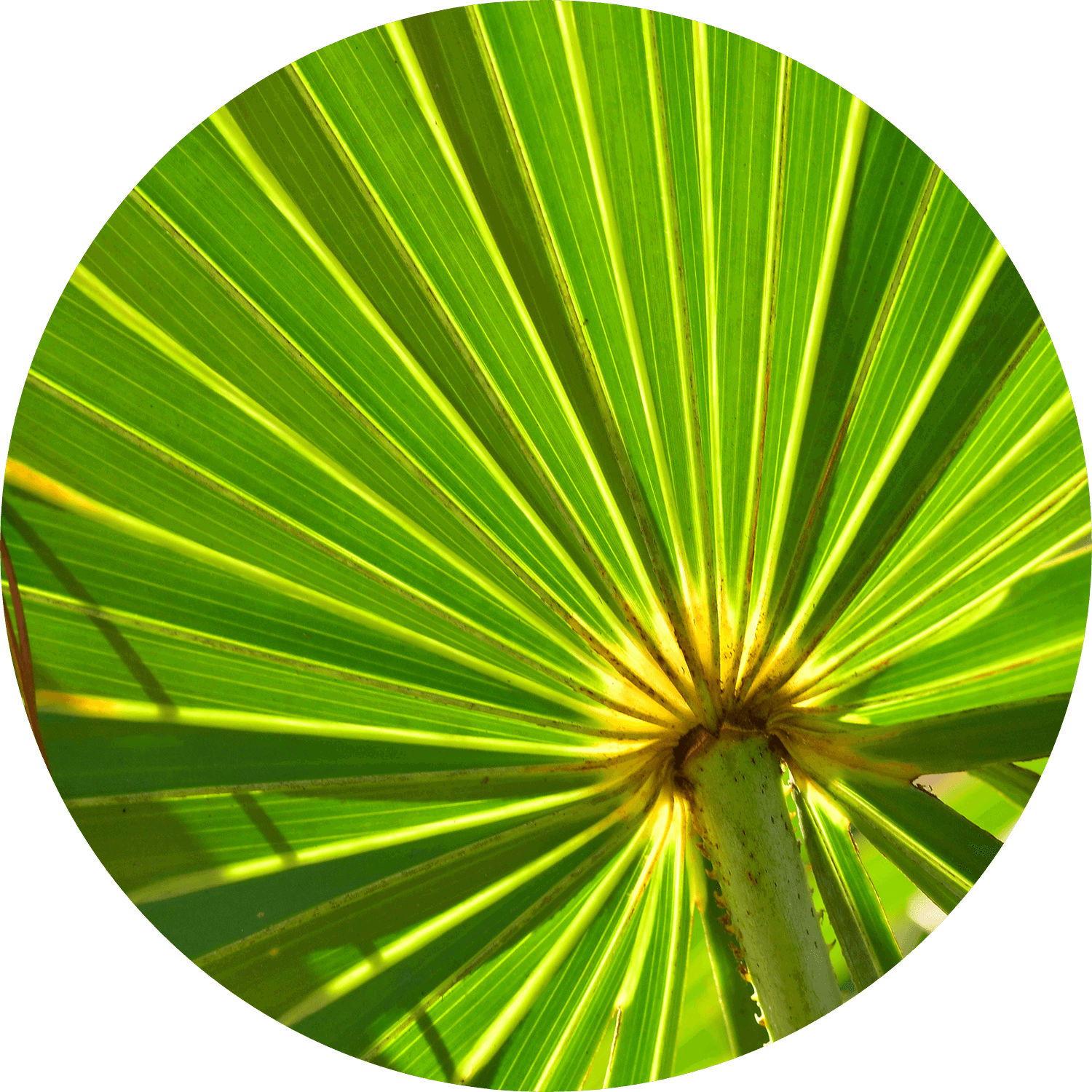 Even though saw palmetto is actively used and has a lot of positive reviews, you will not find many scientific studies on its efficiency.
In one of the studies that compared the effectiveness of saw palmetto and Finasteride, 100 people participated in the 2-year program. These people were divided into two groups. One group has been receiving 320 mg of saw palmetto extract every day for 24 months, and the second group has been receiving 1 mg of Finasteride with the same frequency. According to the results of this research, 38% of people receiving saw palmetto got improvements, while in the case of Finasteride, this number reached 68% (Source of the study). Even though The level of efficiency was higher with Finasteride, which is a hormonal medication, the results of saw palmetto were impressive, as it is a natural medicine without side effects.
Another study reports that the external use of saw palmetto extract can be efficient as well. Fifty men rubbed the extract on the bald areas within 24 weeks, and on the 12th week of treatment, they noticed the real result (Source of the study).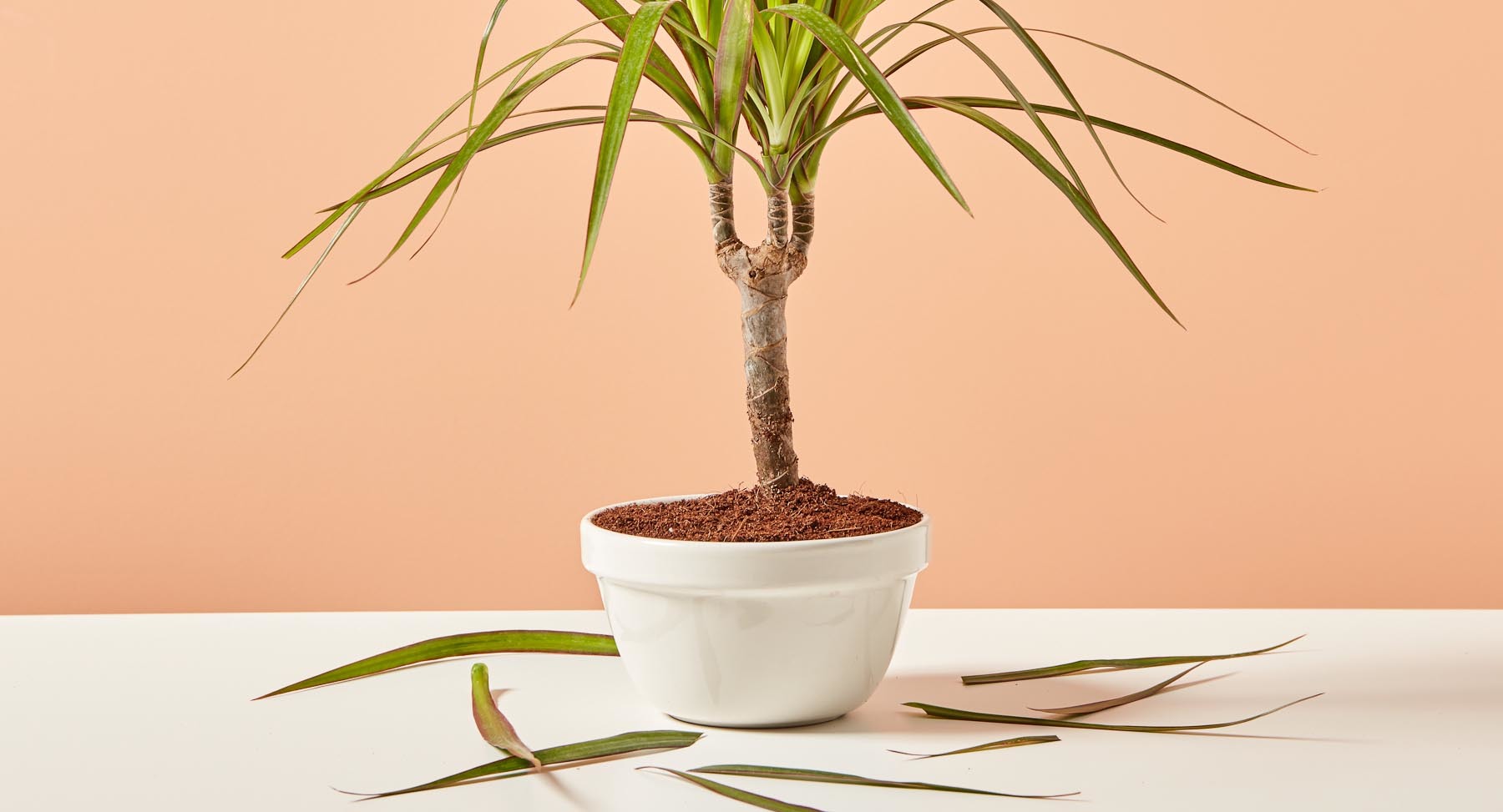 Two studies, in which both men and women took part, were conducted in Italy:
In the first study, people were divided into three groups. The first group used shampoo, lotion, and supplements containing saw palmetto. The second group used products with placebo. And the third group used shampoo and lotion with saw palmetto and placebo supplements. The participants made several analyses, including a computer analysis of the scalp before, during, and after the study. The results of the first group were as follows: the amount of hair increased by 35%, and the secretion of sebum decreased by 67%. In the third group, the amount of hair increased by 20%, and seborrhea decreased by 35%. There were no results in the second group

. Such inspiring results led researchers to come to the following conclusion:

This study confirms that saw palmetto extract is an efficient remedy against baldness caused by androgenic alopecia.

The second study analyzed the effects of gelatin-cystine and saw palmetto extract on hair growth in people with third and fourth stages of baldness (according to Norwood). Twenty four men and the same number of women took part in this study that lasted 50 weeks. The participants used a special cosmeceutical lotion with saw palmetto extract and a dietary supplement with gelatin-cystine. The participants who used both the lotion and the supplement regrew their hair by 50%. This data allowed researchers to conclude that such a therapy is efficient against Androgenic Alopecia (Source of the

study

).
Can women use saw palmetto?
Saw Palmetto can be used by women, including women of childbearing age. However, before you start using it, you need to make sure that you have androgenic alopecia.
If you have decided to treat Androgenic Alopecia with Saw Palmetto, always remember that:
The usage of only 5-alpha reductase blockers has a temporary effect;

DHT blockers must be consumed in conjunction with

vitamin-nutritional complexes

that stimulate regeneration and healing processes in the hair follicles;

The most significant drawback of this treatment is the fact that it is permanent. Otherwise, if you stop using these medications, hair loss will start again;

Individual results may vary.
Check options on Amazon:
Oil Serum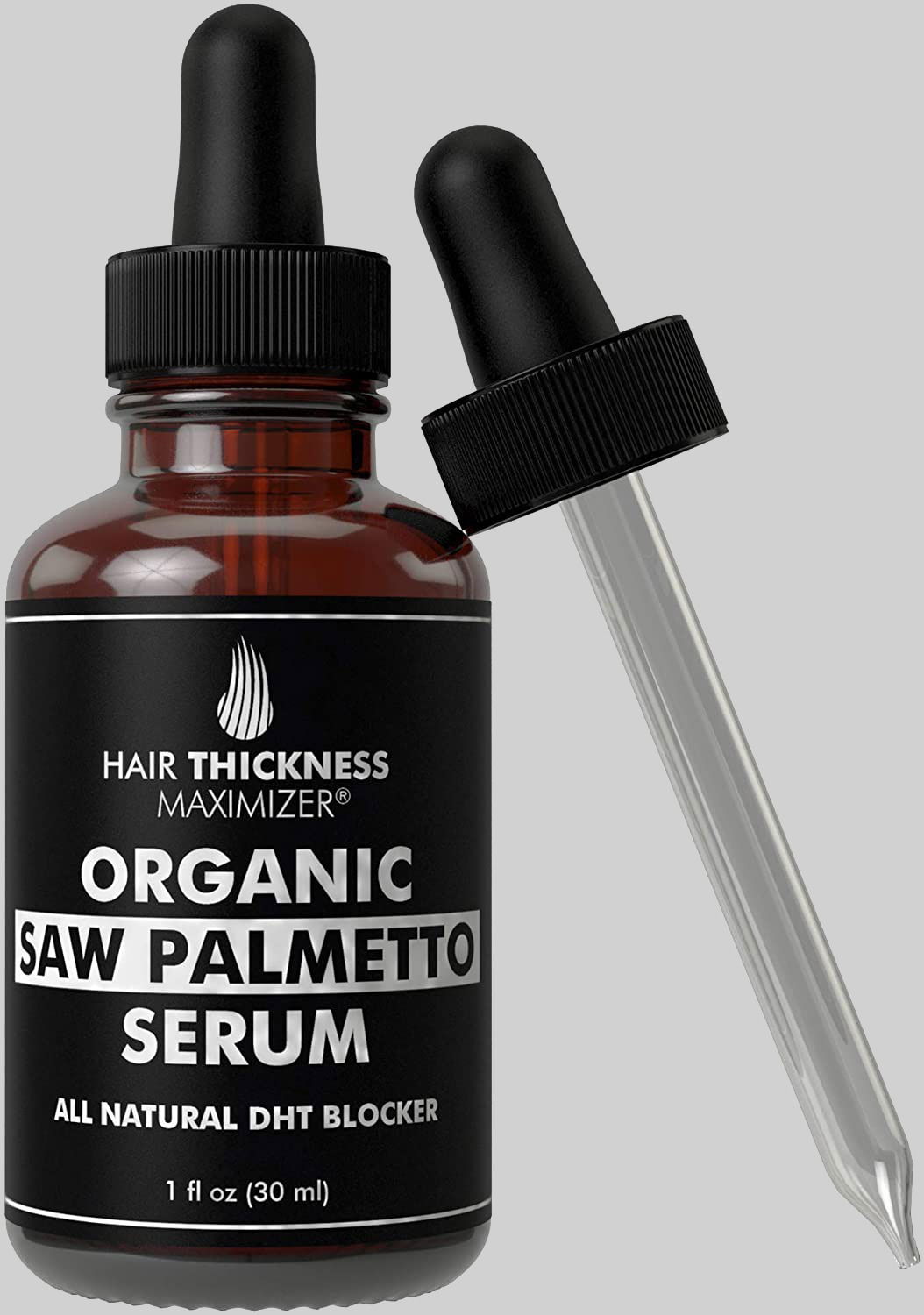 Food Supplement